Lately, I have been testing out more Indian Brands and I am honestly in love with their quality. My skin is so much better, there are fewer pimples, my skin is clearer and more radiant. I want to list down a bunch of Indian Beauty Brands that are either formulated in India or are the brainchild of Indian CEOs. Some of these brands I have personally tried and absolutely swear by.
Conscious Chemist:
Conscious Chemist is one brand that I love. From their facial cleanser to their cream, they've nailed their formulation. It suits all skin type including people with acne-prone, sensitive skin conditions. I have spoken more in detail about this brand in my review here. You can also avail a 20% discount using code BEAUTYANOMALY on their website.
I recommend their Facial Cleanser and their Facial cream.
Dr. Sheth's:
Dr. Sheth's is another beautiful Indian skincare brand that has been run by three generations. They specialize in skincare specifically for Indian skin tone. Addressing significant concerns like pigmentation, sensitized skin, etc. Read my review on their products here. You can avail 20% off on your order using code KHADIJA on their website.
I recommend their Daily Cleanser, Gulab & Glycolic Toner, Sulphur Mask, and Moringa & Vitamin C Cleansing Oil.
I am excited to try more from these brands in the coming times and will update as I go. That being said, I have also tried a few products from Pure Bubbles, Suganda, Vilvah, Juicy Chemistry, Qurez. It is safe to say that they create some amazing formulations. Listed below are brands that create skincare, haircare, makeup, and body care.
List Of Indian Beauty Brands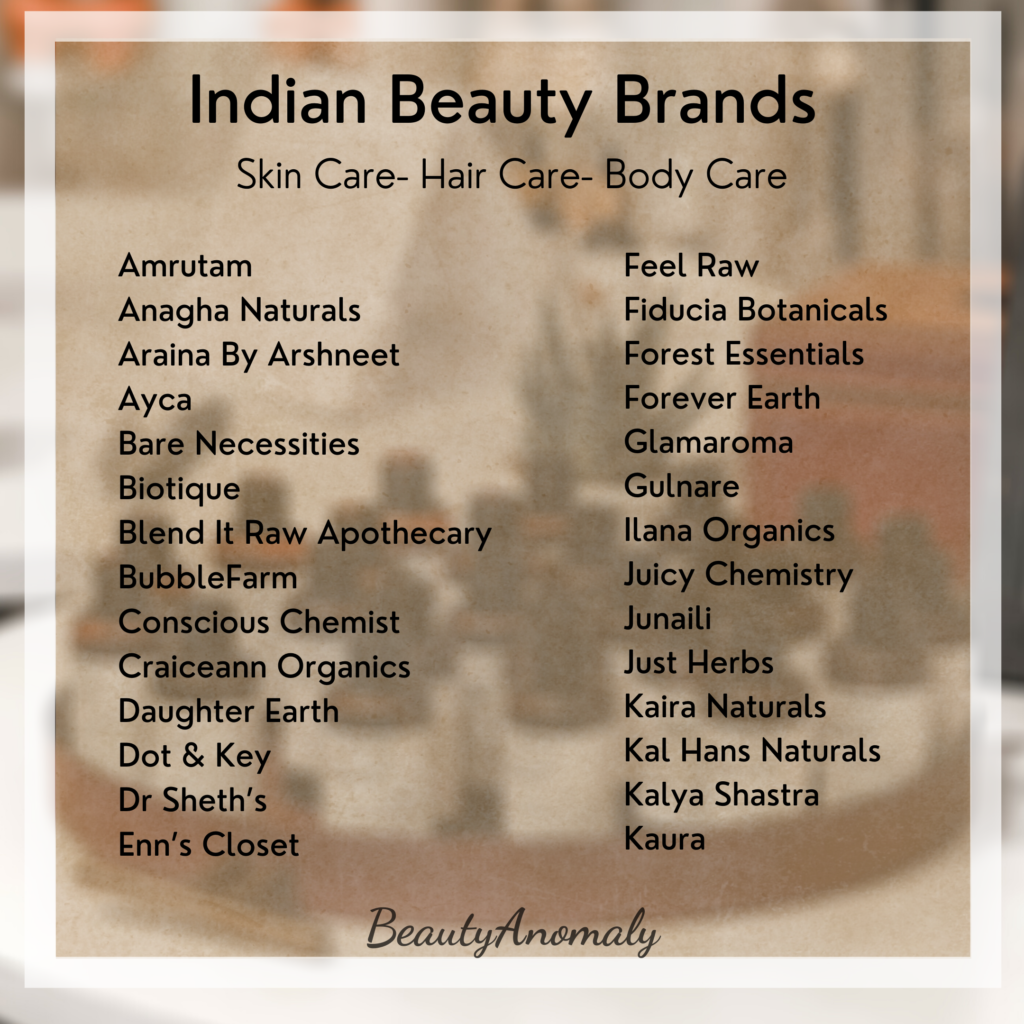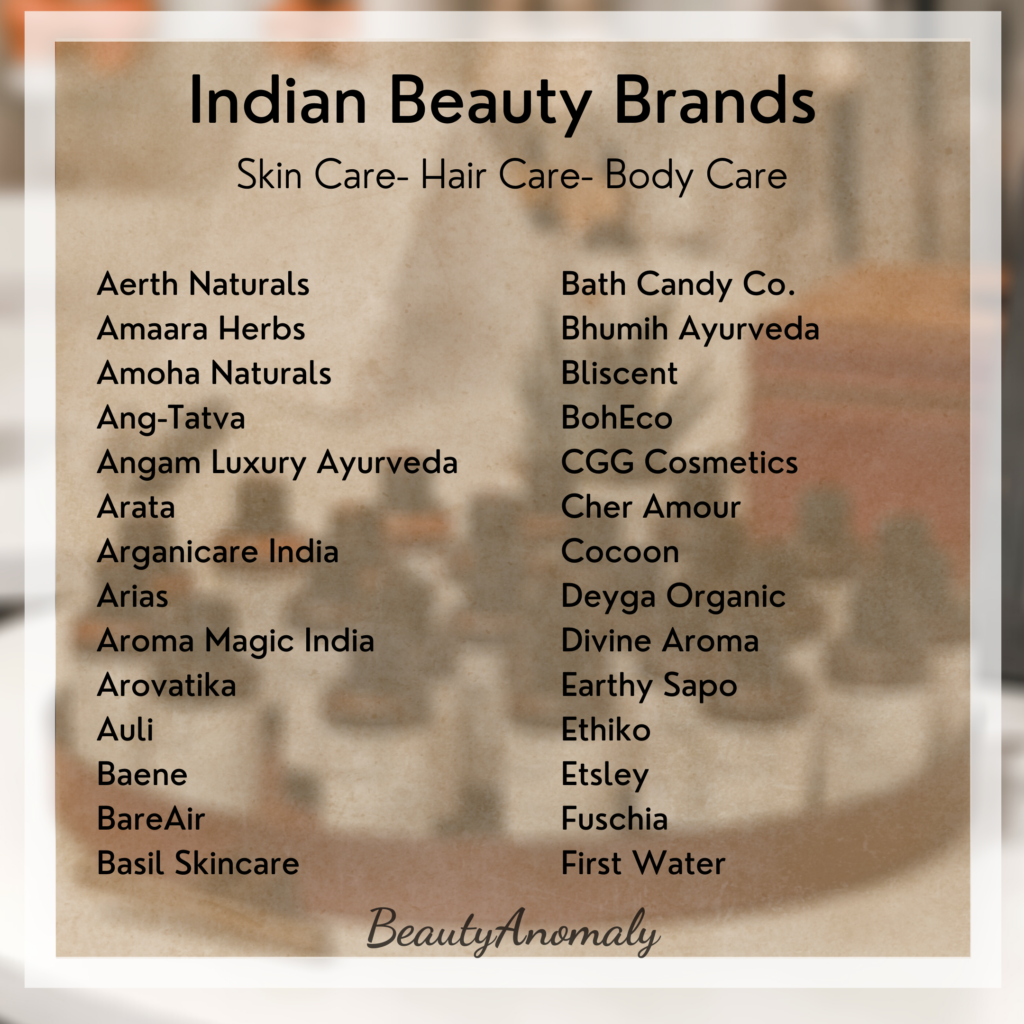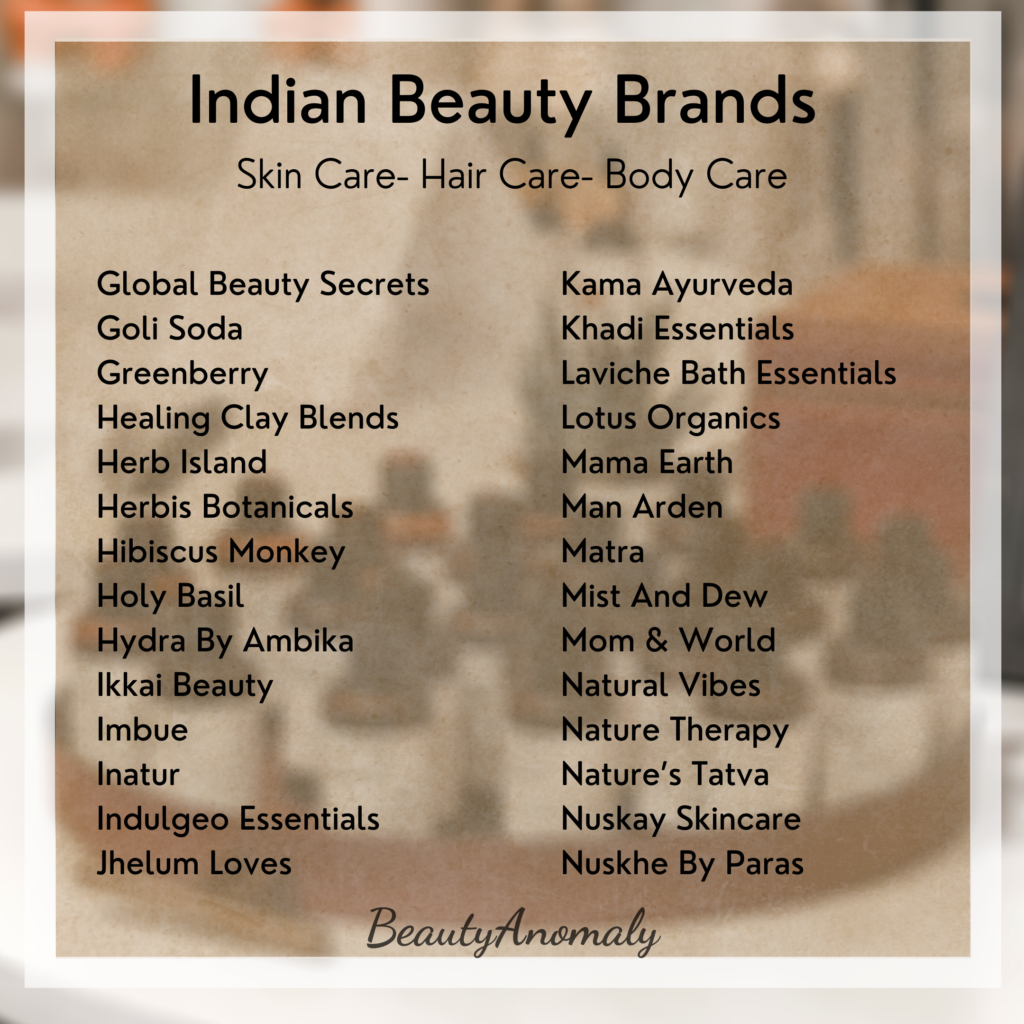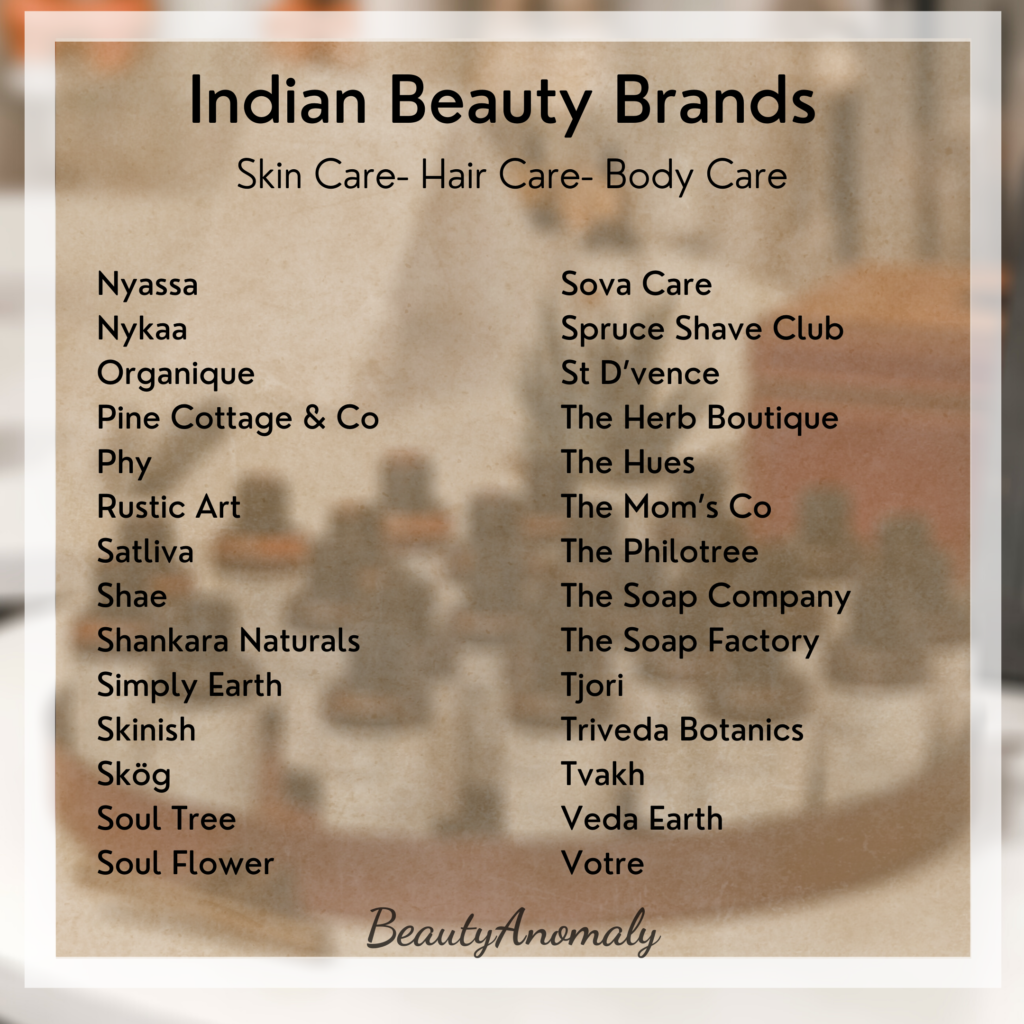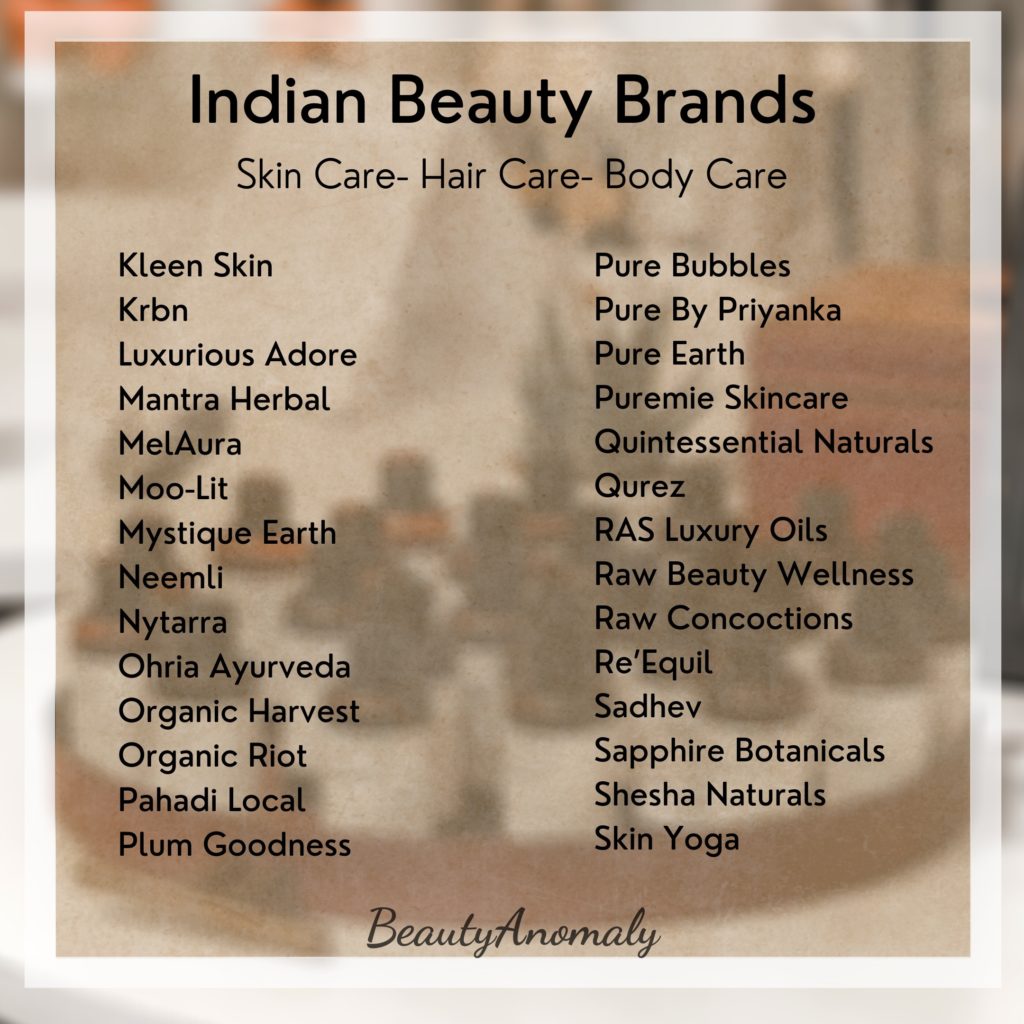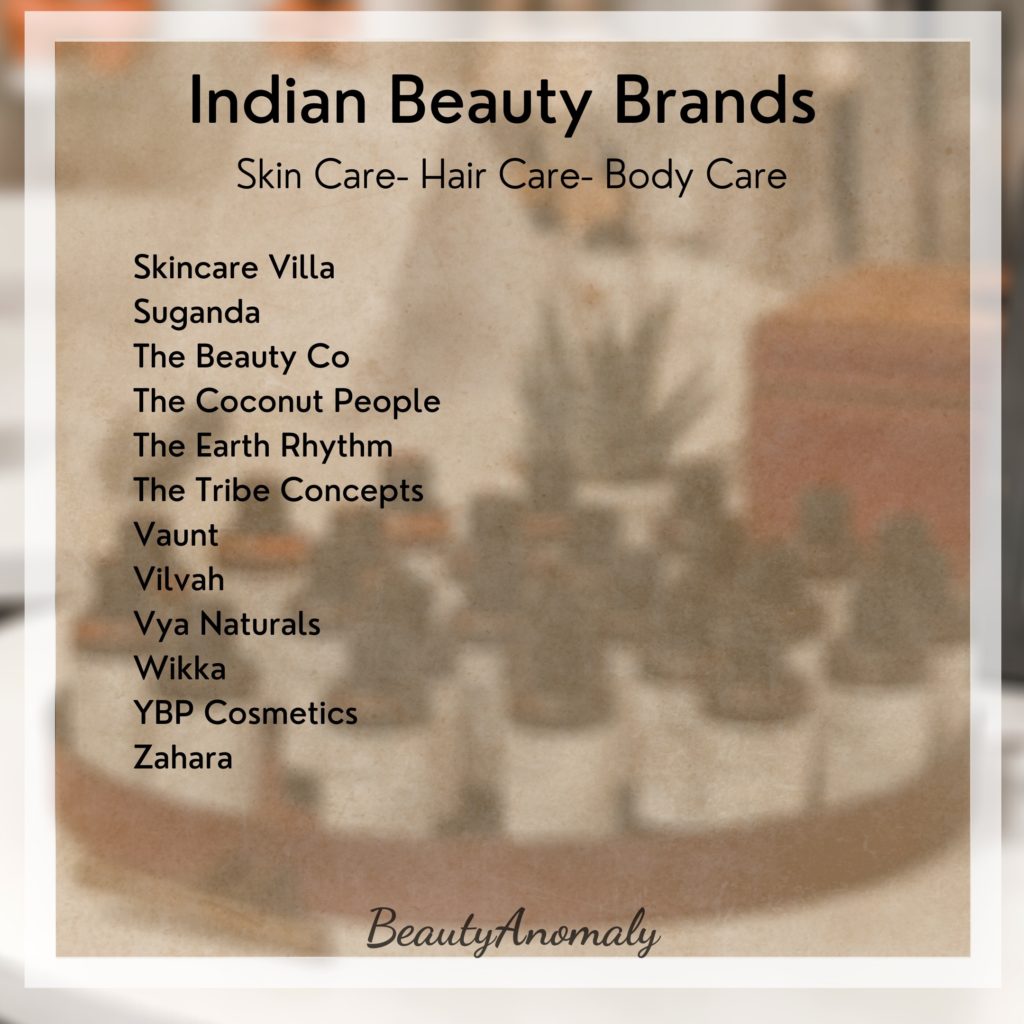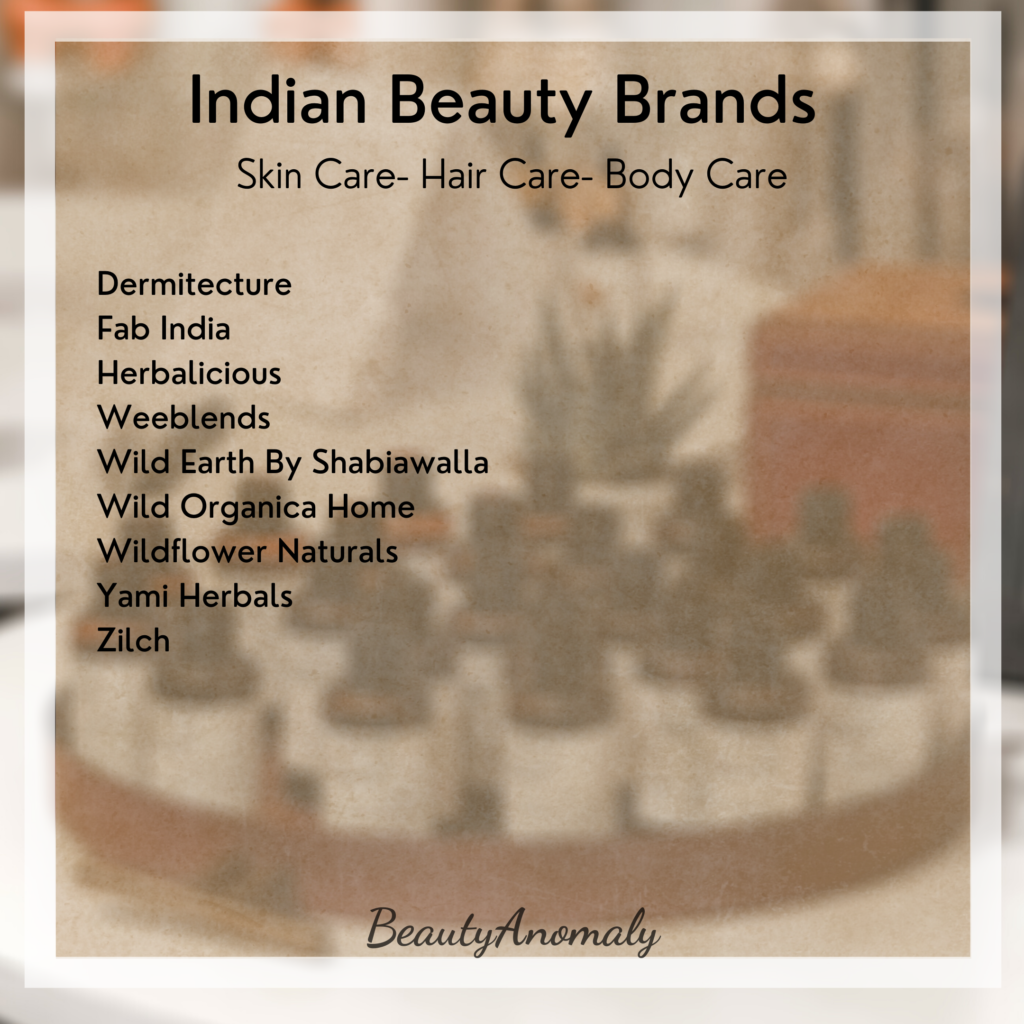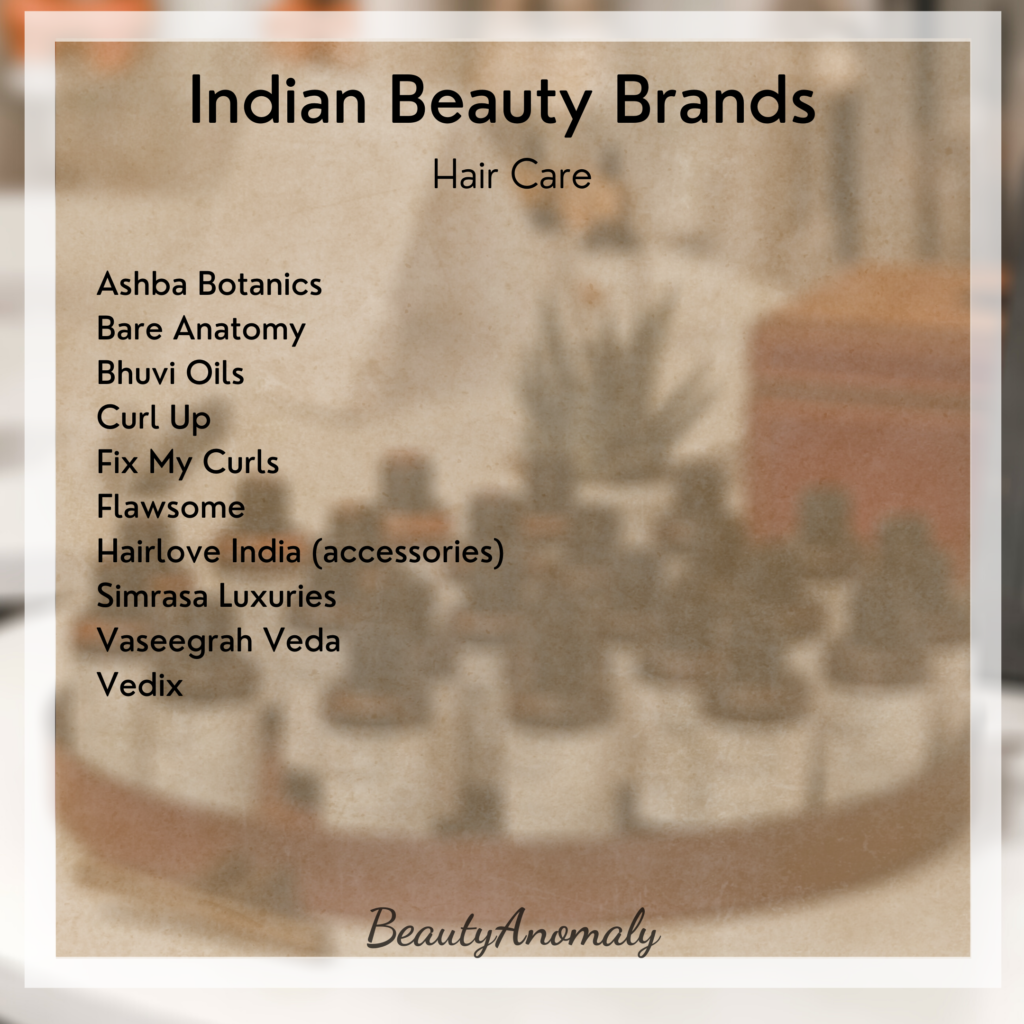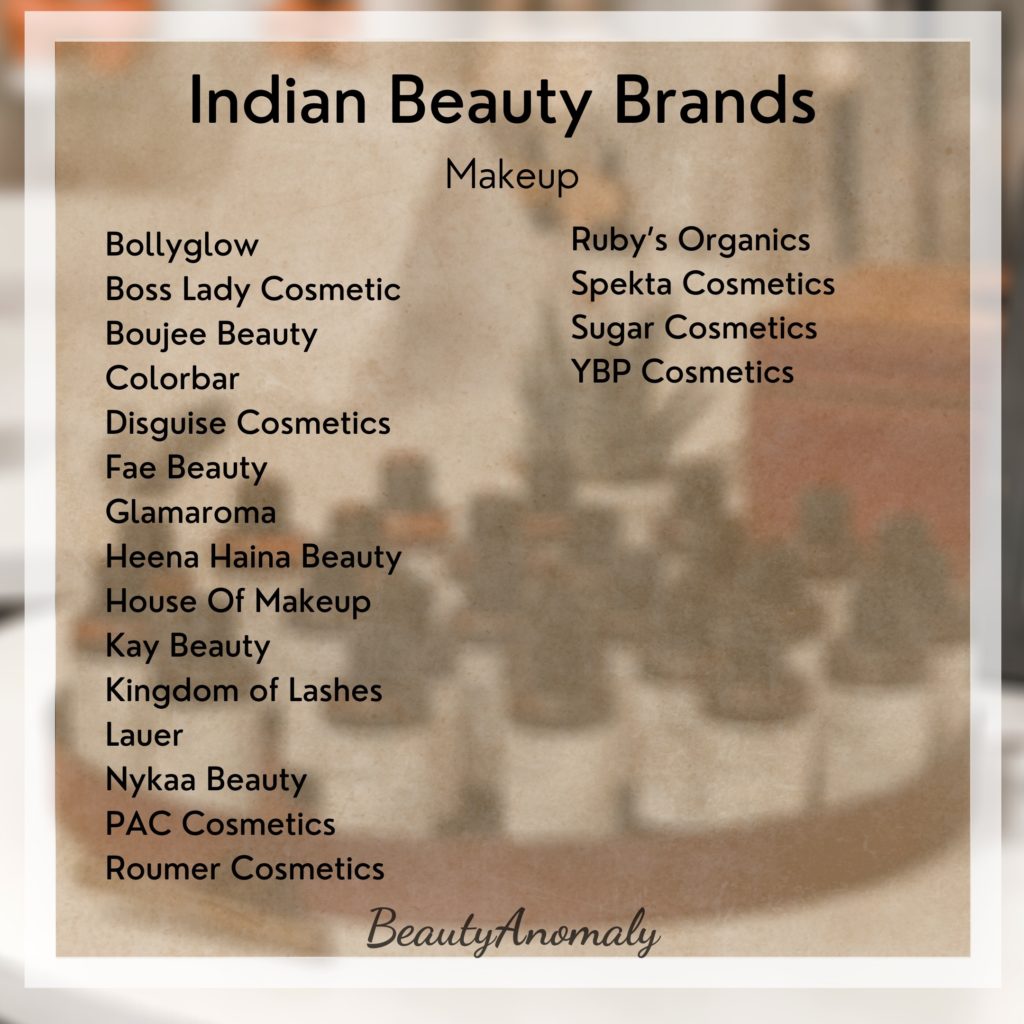 ndian brands have made a massive name in the market, creating some amazing products. They're easily available, are cost-effective, and also specially formulated for Indians. And to top it all off, these brands are also cruelty-free. If you have been eyeing to make a switch, this list will definitely help you out.
If you'd like to check these brands out, follow my Instagram as I update and tag these brands in my posts.
Part 2 on Indian Beauty Brands will be up soon. Stay tuned.