Most of us with oily, acne-prone skin have a nasty habit of skipping moisturizers. I mean I for certain was one. I would never apply moisturizer and when I did, I was sweating like there was no tomorrow. Clearly, I did not read the labels well, and most companies back then hardly gave a shit. But now that I know better, I wanted to share my Top 5 Moisturizers for Oily, Acne-Prone Skin. Here's hoping you find it helpful.
My top 5 moisturizers for oily acne-prone skin
Earth Rhythm Phyto-Repair, Advanced Cell Repair Moisturizer – Rs 749 for 50g
This is the moisturizer that I am currently using. And my skin is loving it. It is super lightweight, absorbs easily, does not make your skin feel greasy or tacky. It does not clog your pores or cause breakouts. What it does instead is moisturizing your skin leaving it soft to the touch. All you need is 1-2 pumps of it and you're done.
You can use code KHADIJA for 20% off on Vanity Wagon.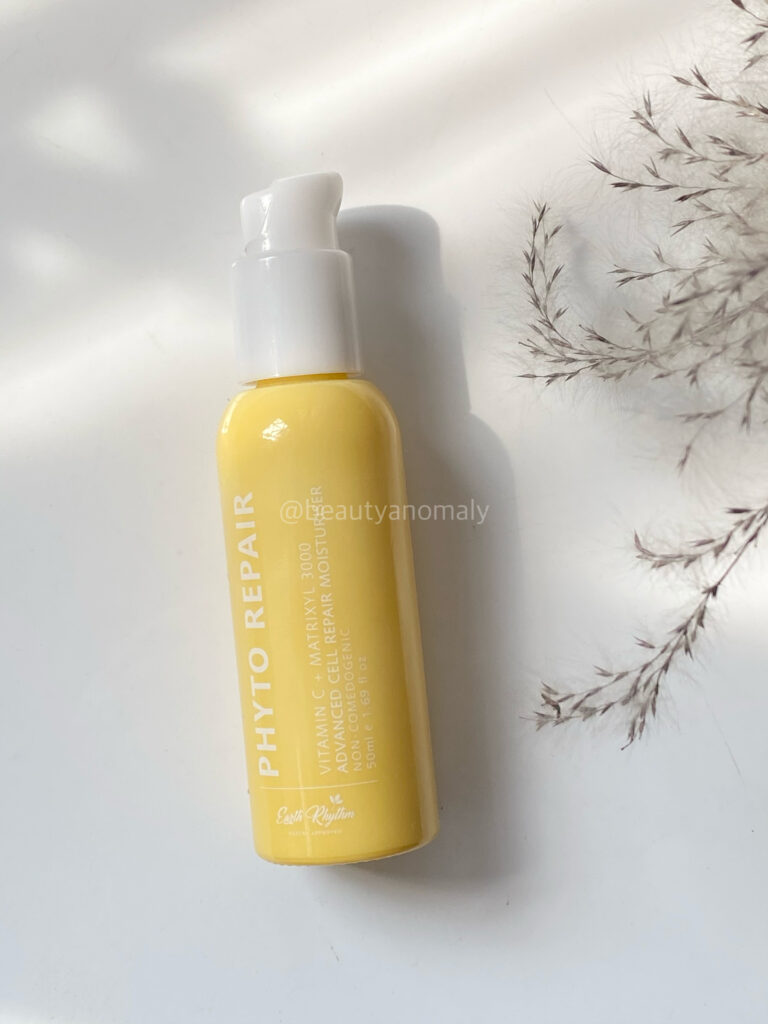 Conscious Chemist Indulge Facial Cream – Rs 1095 for 60ml
I talk a lot about this brand, and for good reasons. Both their cleanser and moisturizer proved to be a hit for me. They work exceptionally well for my skin. The moisturizer does not cause breakouts, clog pores or irritate the skin. It moisturizes well without making my skin greasy or tacky. To read my review on this, click here.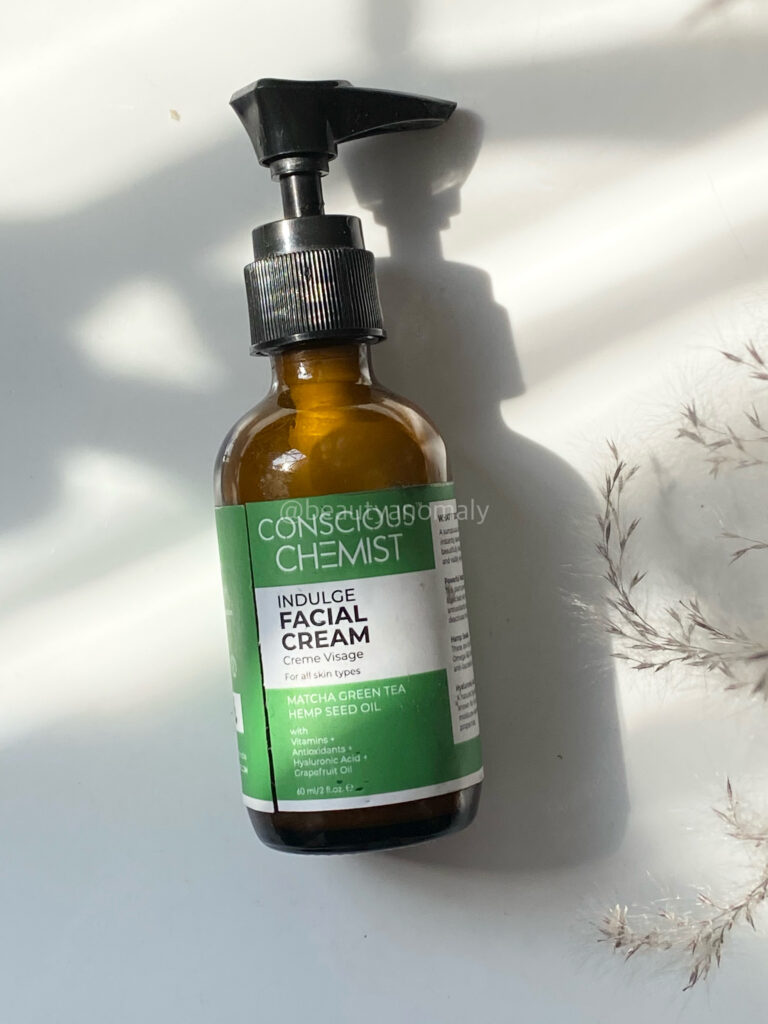 Vaunt Skincare BBFF – Rs 799 for 45ml
Another lightweight moisturizer that sinks in like a dream. It is insanely moisturizing without the greasy/tacky feeling. This moisturizer is rich in Ceramides, Bakuchiol, Niacinamide, Bio-Peptide and Amino Acids. All of which collectively help to strengthen your barrier, improve firmness and skin texture, reduce the appearance of fine lines, wrinkles. While ensuring your skin is well moisturized at all times. To read my review on this, click here.
You can use code KHADIJA15 for 15% off here.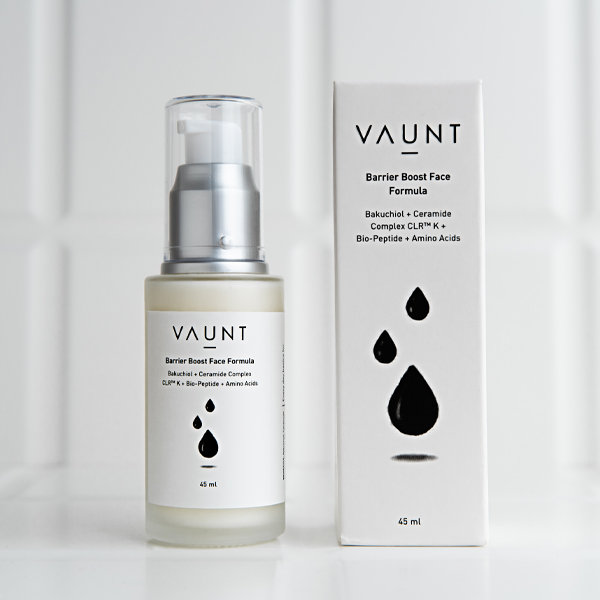 Dr Sheth's Multi Miracle Cream – Rs 1350 for 30g
I started using this cream when I was on prescription retinol. It worked beautifully in keeping my skin moisturized and not greasy or flaky. I continued using this even after my prescription was over and my skin was more oily. And it still worked like a gem. It is a little on the pricier side, but it works wonders. It contains ingredients like Vitamin E and Hyaluronic Acid which help hydrate the skin. Also helps reduce acne and pigmentation ever so slightly with regular use.
*contains fragrance
Use code KHADIJA30 for 30% off here.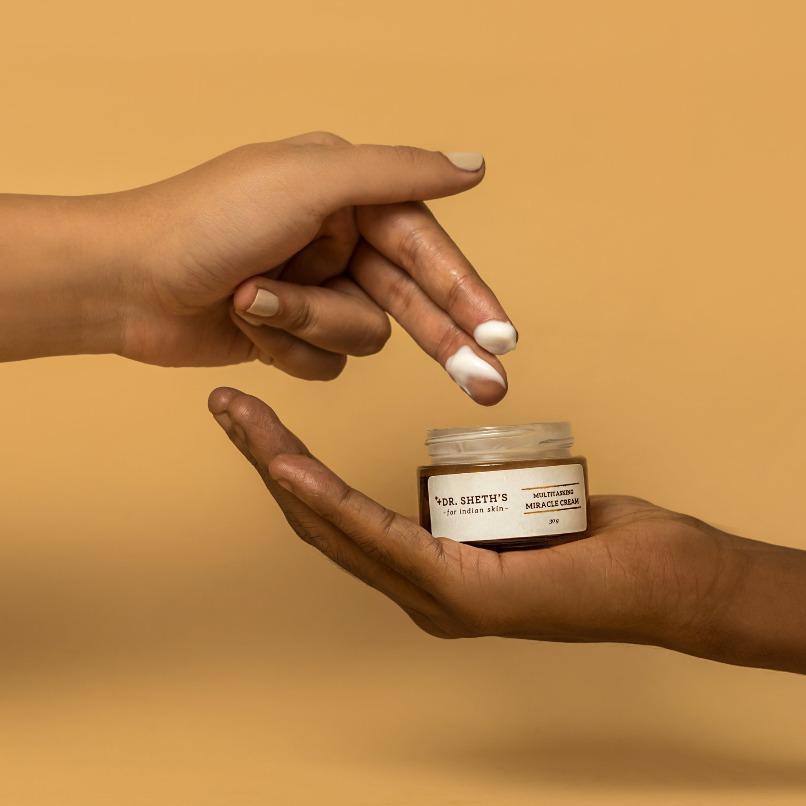 Dr Sheth's Cica & Ceramide Overnight Repair Serum – Rs 950 for 30ml
Now I know what you must be thinking, this reads serum, so why is it listed under moisturizers? But hear me out, this little thing works like magic for oily acne-prone skin. It moisturizes your skin without feeling greasy or tacky, does not break you out or clog pores. Cica helps calm inflamed skin and ceramide help build your skin barrier. Other notable ingredients are Centella, Hemp, Niacinamide, Squalane, Allantoin etc all of which helps nourish, brighten and hydrate the skin.
*contains rose oil
Use code KHADIJA30 for 30% off here.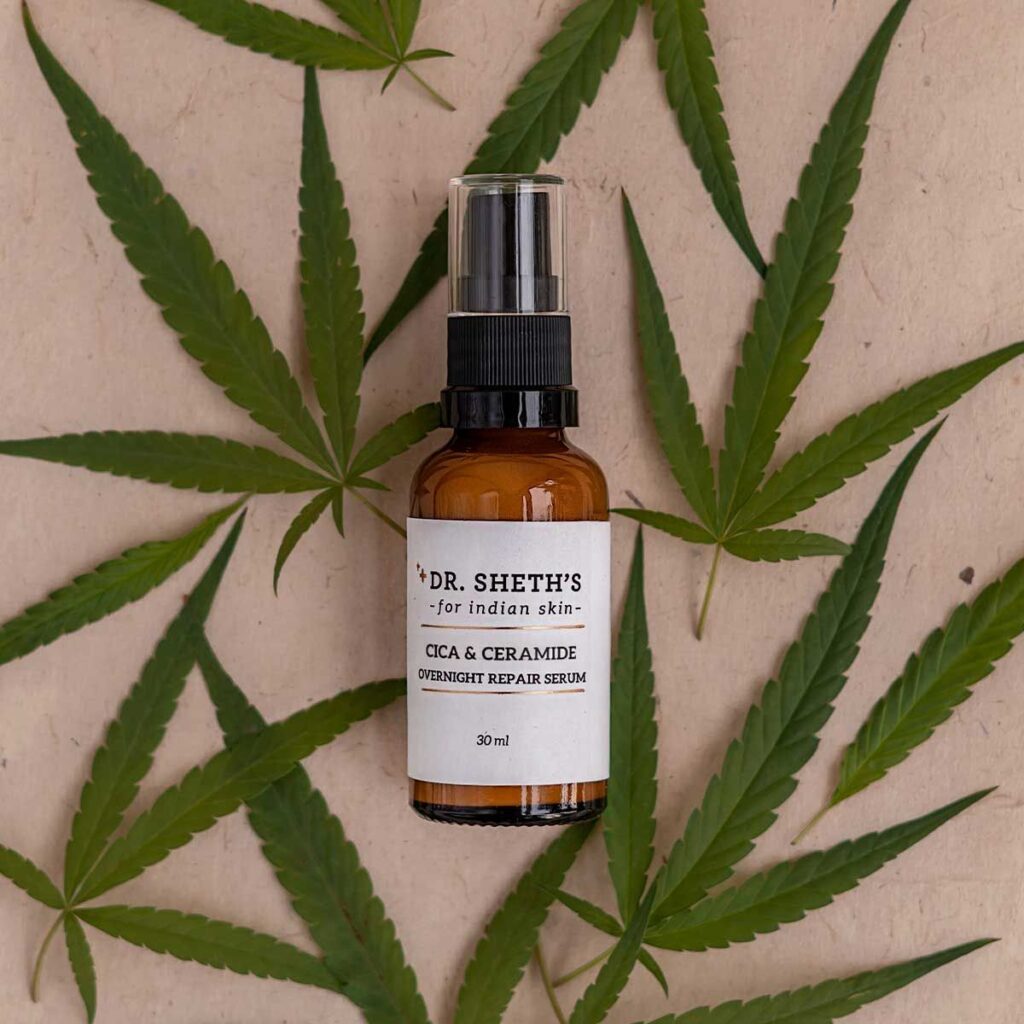 Two additional moisturizers that I think you will enjoy:
Disguise Cosmetics C+C Sorbet – Rs 400 for 50g
If you are looking for a gel-based moisturizer that calms and soothes your skin, this one is worth checking out. With ingredients like Avocado, Olive, Seaweed, Aloe, Betain, Vitamin E and Green Tea, this sorbet nourishes, heals, moisturizes, soothes and provides antioxidants to the skin. A non-greasy formula that sinks in easily and is a perfect fit for these rough summer seasons.
*contains fragrance
You can use code KHADIJA for 20% off here.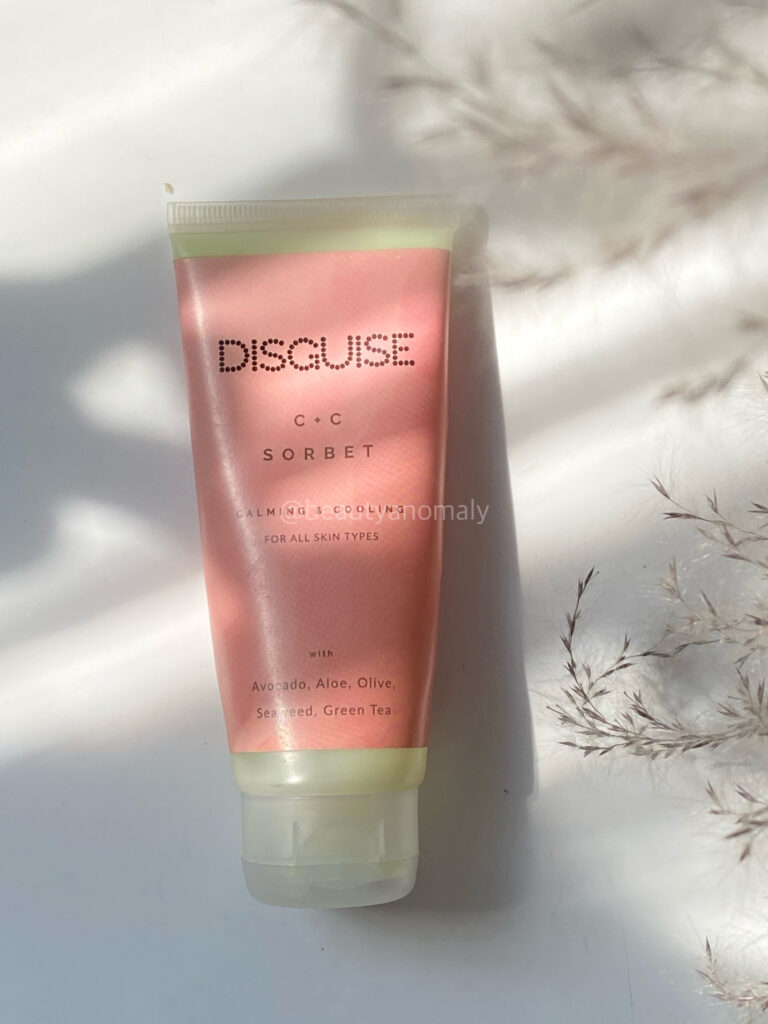 Re'Equil Oil Free Moisturizer – Rs 350 for 100g
Last but not the least, is Re'Equil Oil-Free Moisturizer. This moisturizer has a lightweight, non-greasy formula. It hydrates the skin without clogging pores.
*contains fragrance
You can use code KHADIJA for 20% off here.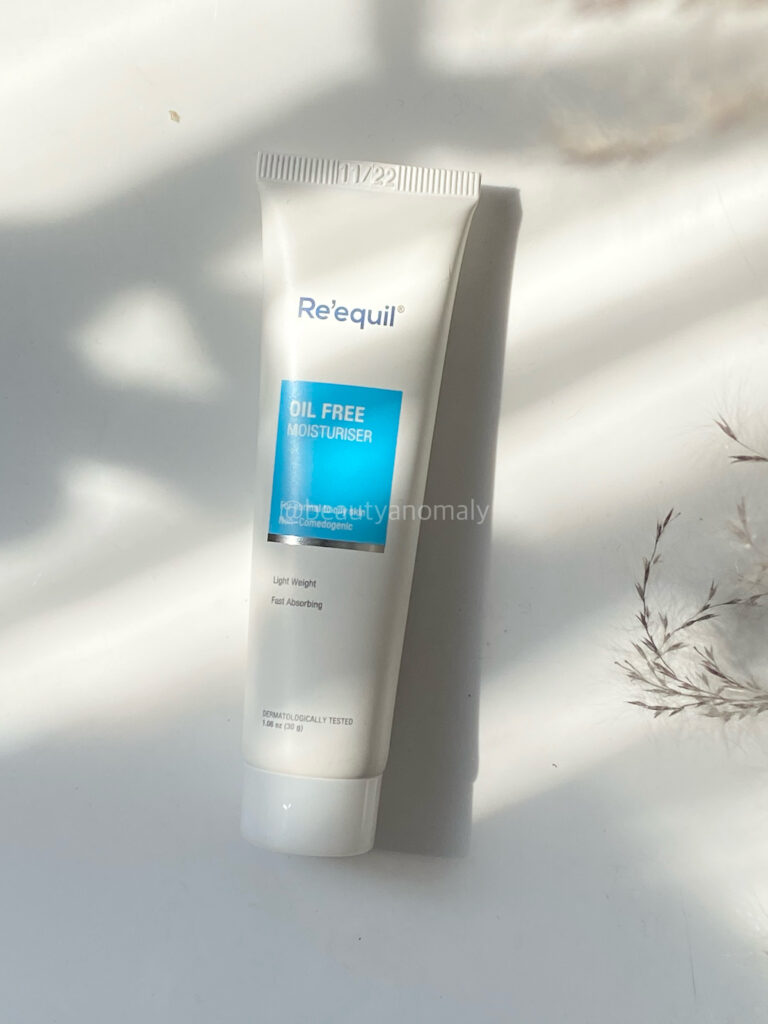 Remember to never skip moisturiser, even if your skin is oily. In my next blog post, I will cover my Top 5 SPF. Stay tuned.
Links and codes are affilaited
These are my Top 5 Tried and Tested Moisturizers for Oily Acne-Prone Skin. What are yours?