Cleansers are inevitable in one's skincare routine. Whether you do one or not, the chances of you having a cleanser are 100. As a beauty blogger + enthusiast, I have tried multiple cleansers in the past. Most cleansers made for oily skin often left my skin feeling dry, stretched and not nice. However, at that point, I thought this feeling was right. And boy, was I wrong? To save you from my mistakes, here are my top 5 cleansers meant for oily, acne-prone skin.
I hope you find something that you are looking for. On the plus side, these are all easily available in India. Please note that experiences may vary and what works for me may not work for you.
My top 5 cleansers for oily acne-prone skin
E'clat Acne Edit Cleansing Face Wash
This cleanser has some notable actives like Salicylic Acid, which is great for people with acne-prone skin. It also contains Zinc PCA, Tea Tree Oil, Witch Hazel, etc all of which help clear out acne and control sebum. Unlike other active based cleansers, this did not dry my skin, instead helped curb active acne and also control sebum.
You can use code KHADIJA for 20% off. To buy/ view the product, click here.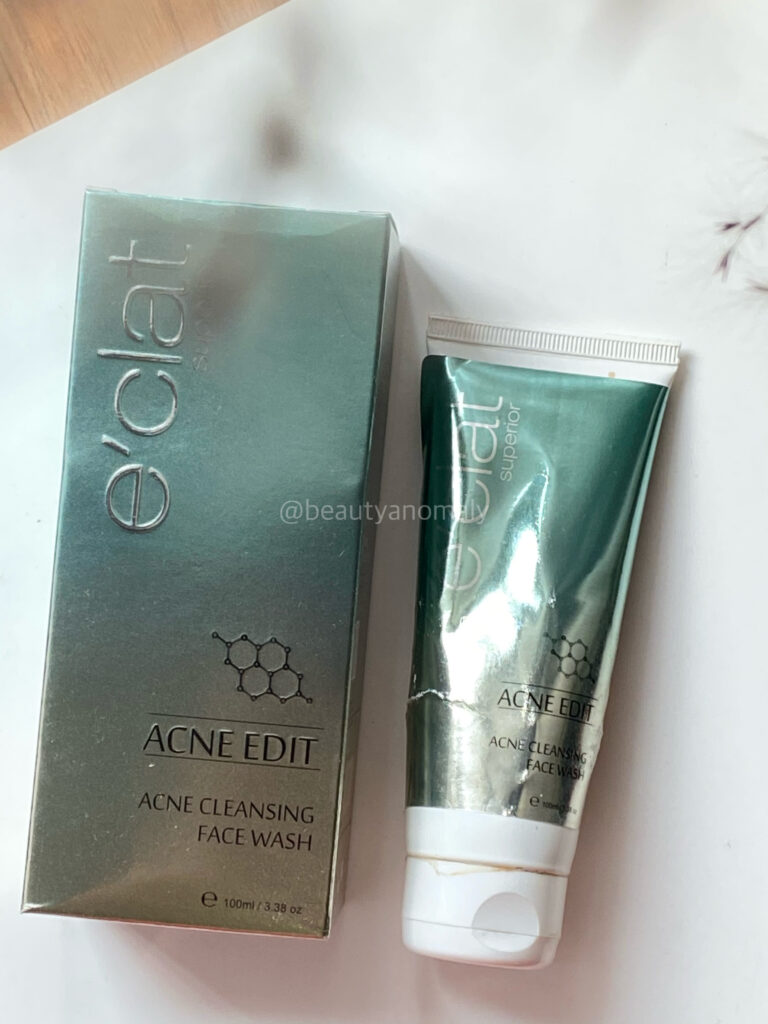 Oleum Cottage Mesmerising African Black Cleansing Potion – Rs 950 for 30ml
This little vial has a special place in my heart. It cleanses well and also lathers! Does not leave my skin dry or stretched. It controls sebum and gives you fresh, glowing skin. It is quite expensive for a cleanser, but you need 2-3 drops of it for your entire face. To read my review on this click here. This contains essential oils, if you avoid them, please don't get this.
You can use code KHADIJA10 for 10% off. To buy/ view the product, click here.
Currently on 30% off here.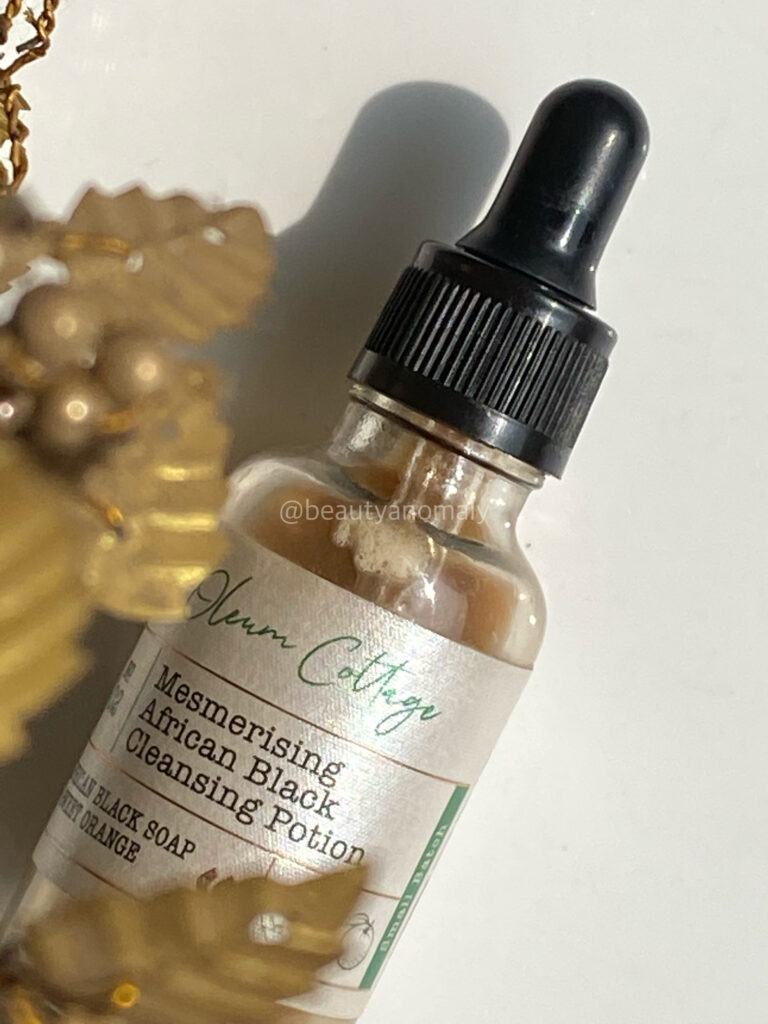 Conscious Chemist Ritual Face Cleanser with Matcha Green Tea and Hemp Seed Oil – Rs 875 for 120ml
You probably saw this coming. I have been in love with this cleanser since 2019 and I still feel the same way about it. This cleanser is extremely gentle, cleanses well and does not strip your skin. The only caveat, it won't take off double-cleanser effectively. To read my review on this click here.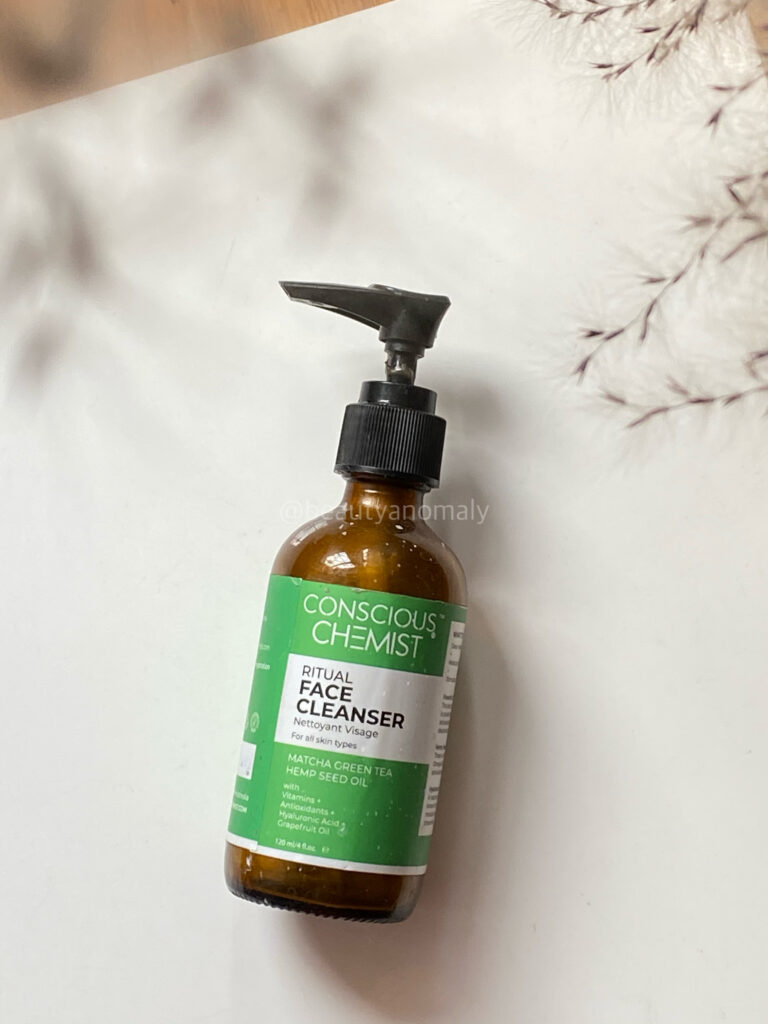 Dr Sheth's ABC Cleansing Gel – Rs 499 for 50ml
This is yet another active based cleanser. Flaunting ingredients like AHA, BHA and Cica help curb active acne, reduce sebum and slightly improve skin texture. This takes off double cleansers and is great as a standalone product. It lathers well and does not contain fragrance. Great for those who avoid it.
You can use KHADIJA for 20% off. To buy/ view the product, click here.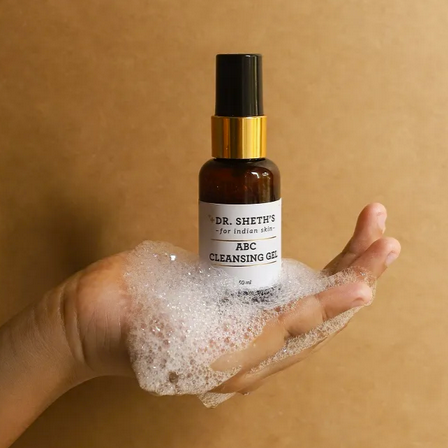 Rejuglow Face Wash – Rs 275 for 100ml
This is a drugstore cleanser. Consisting of glycolic and salicylic acid, this cleanser truly keeps acne at bay. However, it is a strong active based cleanser and I wouldn't recommend you using it on a daily basis. I prefer using it on days when I have active acne or thrice a week.
*not sure of its cruelty-free status.
To buy/ view the product, click here.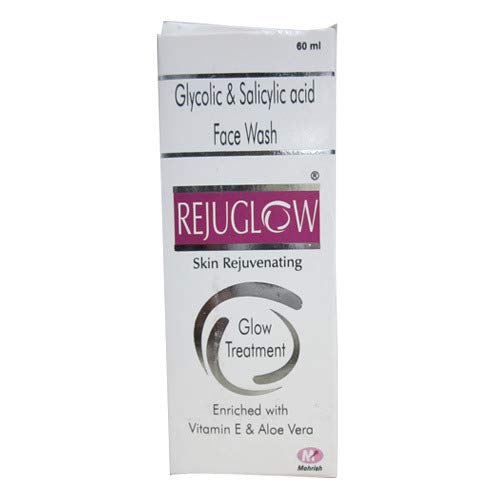 Remember to never skip moisturiser, even if your skin is oily. I will cover my Top 5 moisturiser in the next blog. Stay tuned.
Links and codes are affilaited.
These are my Top 5 Tried and Tested Cleansers for Oily Acne-Prone Skin.