Suganda is an Indian homegrown brand that has gripped the mind of Instagrammers. It has been on my wish list for the longest time. I love their journey, with how this beautiful brand came into existence and how well they're doing. I've been using Suganda Antioxidant Serum for almost a month now and I could honestly feel the difference within a few days of using the product.
It made my skin extremely soft, and bright. I started noticing a difference in my redness and fresh acne scars over two weeks. This is with the regular use of the product. My older scars are still there and will take longer to heal, and that's okay. This serum is extremely lightweight. Its color varies from clear to light brown due to the presence of natural extracts like Gotu Kola. Suganda uses Sodium Ascorbyl Phosphate which prolongs the oxidation of Vitamin C. It also contains Turmeric, which is an excellent antioxidant and Centella which helps soothe and calm skin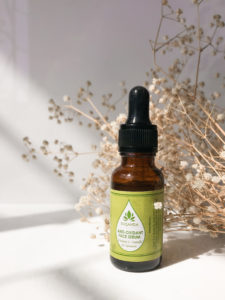 The brand states that they use an advanced and stable form of Vitamin C, namely Sodium Ascorbyl Phosphate. It has a pH of 6 and helps with pigmentation, dullness, sun damage, wrinkles, and acne. Please note that you may witness skin purging initially. Although normal, I would suggest to mix this serum with your moisturizer to minimize purging. It can also be used by all skin types.

You can read more about Suganda here.
Tip
I like to use it with my moisturizer. If you're a beginner, I would recommend you do the same. Mix 2-3 drops with your favorite moisturizer. (Works best with a moisturizer for me. I tried using it just on its own and my skin broke out.) I use it both in the AM followed by SPF and in the PM. Antioxidants used in the morning can reduce and reverse sun damage.
Would I recommend Suganda Antioxidant Serum?
It is an excellent form of Vitamin C and can be used by every skin type of all age groups. I love the difference it has created for my skin, and would definitely recommend it.
Click here for more reviews on skincare.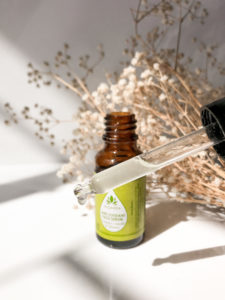 The Review
Antioxidant Serum
Suganda's Antioxidant Serum is a stable Vitamin C that helps tackle pigmentation, wrinkles, acne, sun damage amongst others.
PROS
Brightens skin
Improves redness and acne scars
Oil-free and does not clog pores
Does not cause irritation or sting
Absorbs quickly in the skin and does not feel greasy
Comes in a user-friendly, glass packaging
CONS
It does not come at a bargain and retails at 1000 INR for 20ml