Bubble masks are fun. I have used a lot of masks but I always find myself going back to clay based masks, because they're easily available and do the job. However, when I was given the opportunity to try out a bubble mask, I knew I couldn't give that up.
I have earlier used Tiam's salt scrub and found that it performed well, hence i was very excited to try their Sebum Drying Black Bubble Pack.
This main ingredients of this mask are Charcoal which is rich in natural minerals and absorbs sebum and impurities. Kaolin Bentonite absorbs sebum and improves oily skin.Albumin moisturizes skin and tightens pore. Allantoin calms skin and enhances skin barrier.
To start off, the mask has a mousse like consistency and comes in grey colour. Upon application the bubbles start forming almost immediately. It comes in a sturdy, white tub with an inner lid.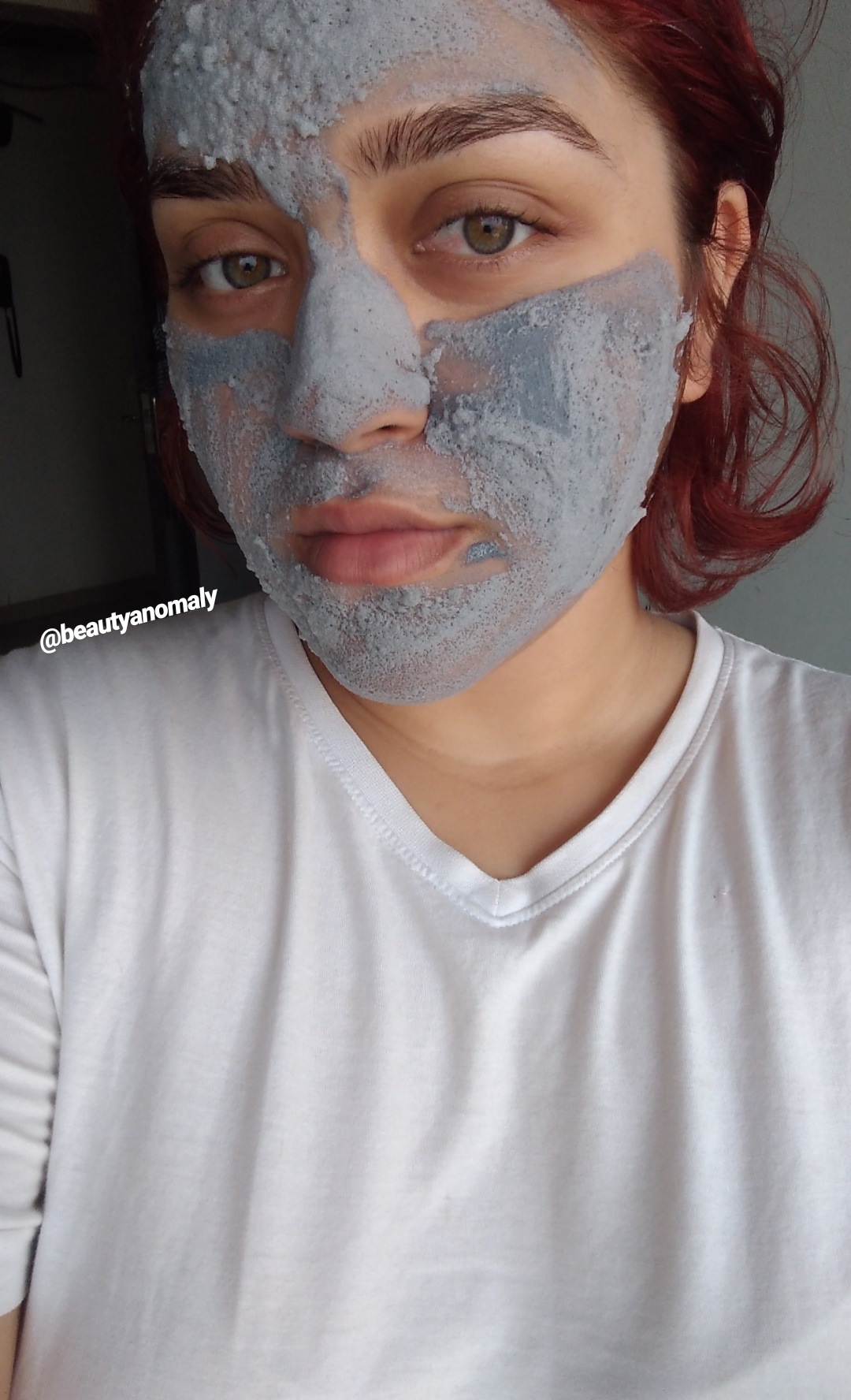 Skincare tip:
Follow up with a moisturizer, because it tends to tug in areas that are not extremely oily. Ensure the lid is properly closed so as to avoid forming bubbles due to oxygenation.
Will I recommend it:
The mask was an experience definitely, but it did nit do anything that a more affordable mask wouldn't. If you want to get it just for the sake of trying it, sure, if not, its nothing  extra ordinary.
If you wish to buy any Tiam products, I recommend Yesstyle. Use code KHADIJA for additional discounts.
The Review
Tiam Sebum Drying Black Bubble Pack.
It is a fun mask as it bubbles quite fast. It makes the face bright and soft but it also stings the face quite a bit.
PROS
Deeply cleanses the skin.
Effectively tightens the pores.
Brightens the face post application.
Controls sebum to a great extent.
It has a citrus fragrance that is energizing.
Makes the face super soft after use.
Comes in a sturdy tub with an inner lid.
CONS
Not travel friendly.
Slightly tugs the skin. (In my case, it was in the upper lip region)
Does not wash away easily.
The fragrance, although my favorite, will be nauseating for sensitive nose.
A spatula would have made using it a lot easier as the bubbles start forming almost immediately.