I've been suffering from acne ever since I was a teenager. Most people said that it'll get better by the time I reach my 20s. Some said do this and do that, but to be honest, not all of them worked and certainly the acne did not get any better once I reached my 20s.
Now I've done a lot of things to my skin to be where it is today, and part of what helped me in my way is tea tree essential oil. But with so many brands coming up with so many oils, it was hard to know the authenticity of what's real and what's not.
I was quite sceptical to use this particular essential oil, mainly because of how cheap I was getting it at.
Now, if you want to know how it fared out, keep reading.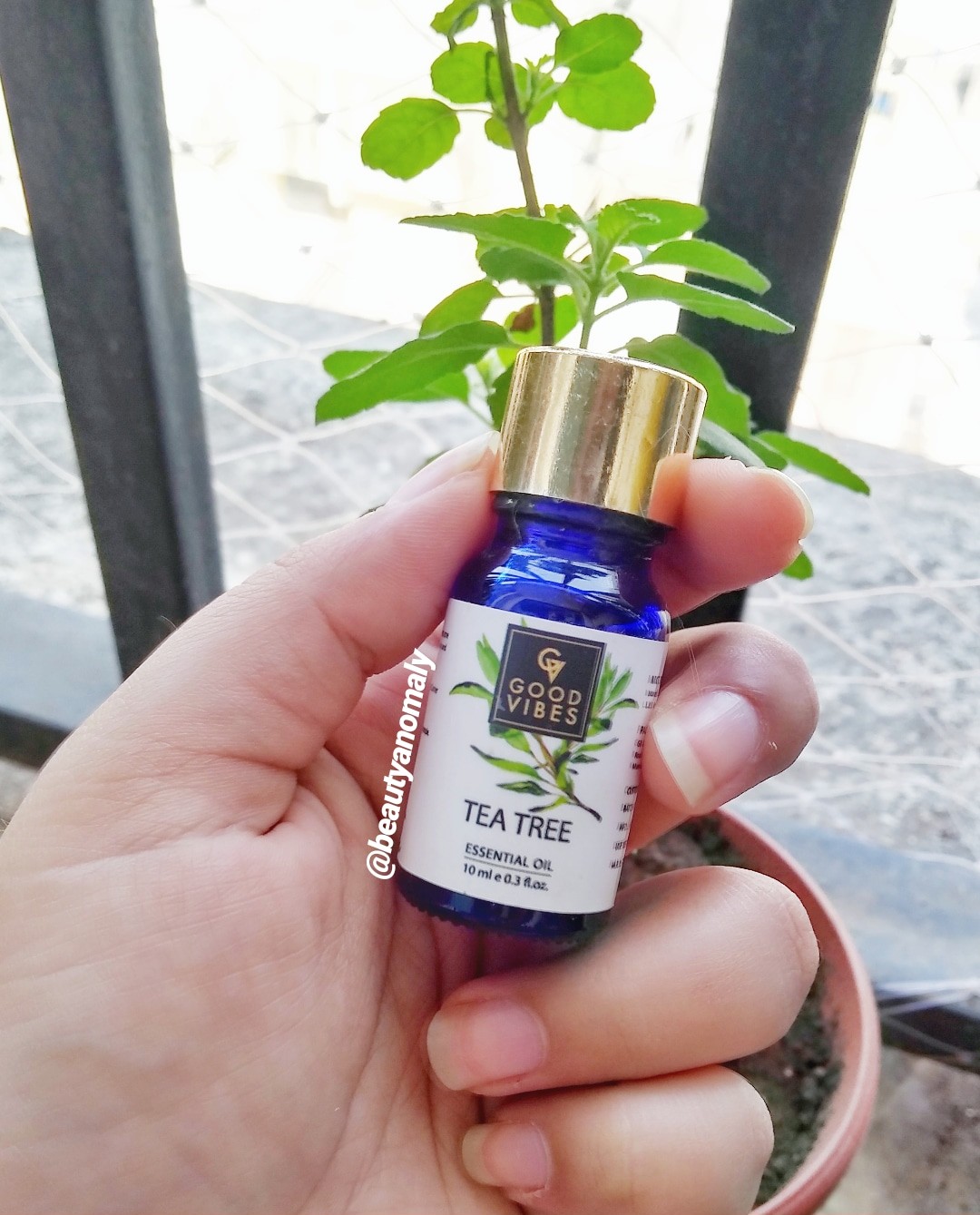 How to use:
After cleansing my face and getting on with my daily skincare routine, I apply it directly on active pimples with the help of a Q-tip and go to bed. Remember to only spot correct and not use it all over the face just on its own.
Would I recommend it?
Yes. For the price it's at and the fact that it gets the job done so easily, it's a must buy.
The Review
Tea Tree Essential Oil by Good Vibes.
It is an amazing product for the price range. Normally essential oils cost a lot and the authenticity is always a question, this however passes the test and works effortlessly.
PROS
Works effortlessly on active pimple. (Small pimples disappear the next morning, bigger ones take 2-3 days)
Affordable.
The oils are authentic
Helps curb dandruff issues. (Mix it with your favorite hair oil and apply.)
CONS
Would have appreciated if it came in a dropper bottle, it would make using it easier.