Dry skin usually is incapable of retaining moisture and hydration. Additionally, it is itchy, red, and flaky. Dry skin can occur due to various reasons. It can be genetic or environmentally caused, like dry winter air or harsh chemicals that can over time strip the moisture.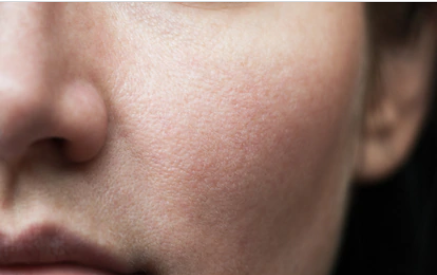 Generally, people with dry skin must look for ingredients like Humectants. One such example is Ceramides. These are lipids that help form the skin's barrier and retain moisture.
Glycerin is also a type of humectant that attracts and retains water. It is non-comedogenic and also hydrates the skin by sealing the moisture in.
Hyaluronic Acid retains moisture in the skin. It also increases cell production.
Sorbitol prevents moisture loss by drawing water from the air. However, if used in extremely dry situations, it can rather whisk moisture out of the skin. Leaving it dry or damaged.
Lecithin is used as an emollient, which helps in restoring hydration. It also soothes and moisturizes the skin.
Squalene helps prevent fine lines. It also locks moisture and eases dry patches.
Alternatively, you can also look for ingredients like shea butter, cocoa butter, aloe vera, oatmeal, etc.
Build A Routine
The skincare routine for dry skin consists of a hydrating, cream-based face wash. Followed by an alcohol-free toner, an SPF, a moisturizer rich in ceramides, glycerin. Something that is thick and non-comedogenic. Additionally exfoliating and masking shows the optimum result and maintains skin health.
Morning routine   
Cream-based cleanser
Toner (optional)
Use a thick and non-comedogenic moisturizer
Broad Spectrum SPF
Night routine   
Cream-based cleanser
Toner (optional)
Use a thick and non-comedogenic moisturizer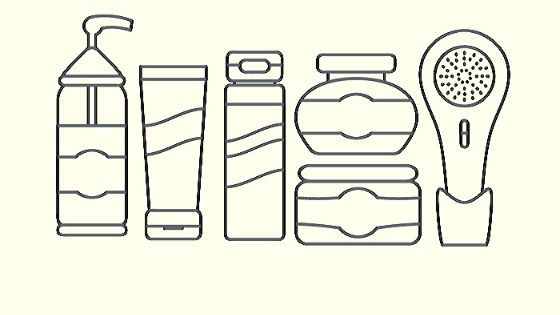 Extras 
Use hydrating masks
Prefer chemical exfoliants like AHAs
Use serums, these are concentrated and will target specific needs. An example would be to use a Vitamin C serum.
Product Recommendations for Dry Skin
Disclaimer: Product recommended here are by people of the said skin type. Each skin type is different and what works for one may not work for you.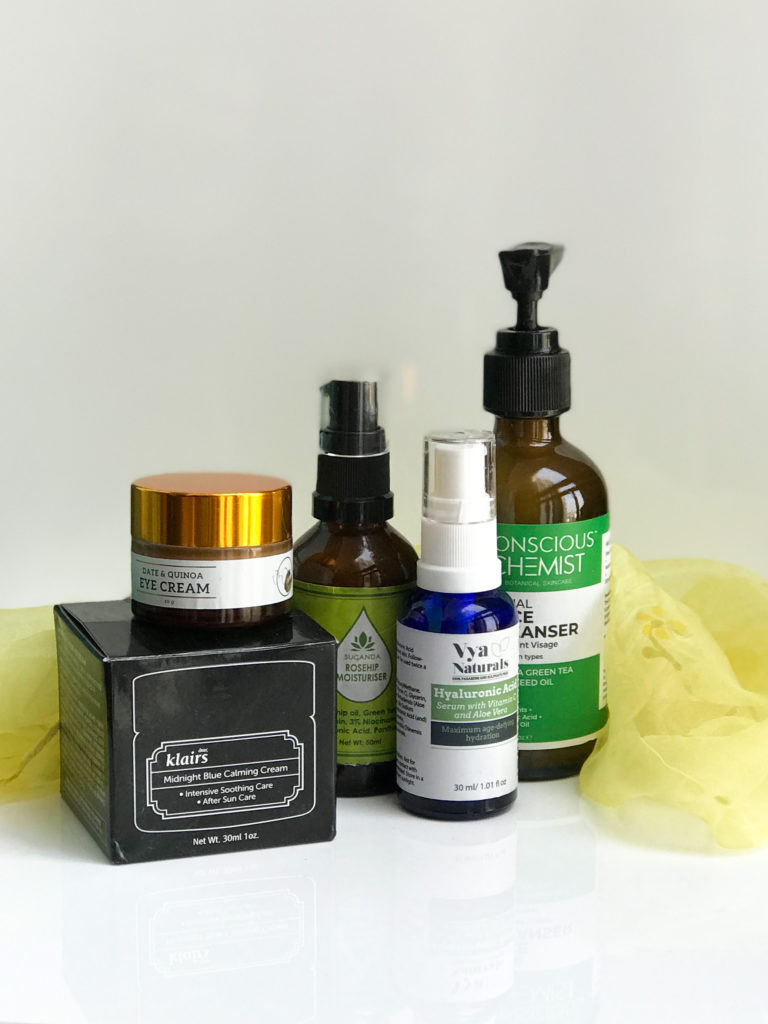 Exfoliants/Masks/Eye Cream- 
A tip for people with dry skin is to always apply products when the face is damp. This helps to really absorb the product.
To sum up, this concludes Part 4 of the Ultimate Skincare Guide for Beginners in India. Stay tuned for part five, where we will talk about normal skin type and also how to take care of it.