I've been hearing a lot about Aroma Magic and that they create some of the best scrubs, so I hopped on the wagon and got myself the Peppermint Exfol Gel, mostly because it said "Exfol Gel". I've never really used an exfoliator that had a gel base, I was really looking forward to it. So, without rambling on any more, let me jump right in.
Over the summers I had found a newfound love, namely "peppermint", and for various reasonable reasons too.
A. It's summer and peppermint is extremely cool on the skin.
B. I just needed reasons to buy new skincare.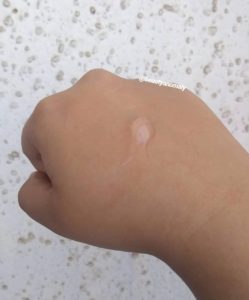 It comes in a gel consistency and has a light pink colour to it. It is very easy to wash off and doesn't feel sticky or slimy.
Alternate ways to use it:
Now it definitely did fail as a scrub, however, the product isn't a total miss if you try it out as a face pack. Apply on clean, dry face. Keep on for 10 minutes and revel a glowing face. Also, the cooling sensation from peppermint is a blessing during summertime.
Would I recommend Peppermint Exfol Gel?
Not really, to be honest. It does nothing as an exfoliator and there are definitely better masks available in the market.
If you like reading about skincare, take a look at my articles.
The Review
Peppermint Exfol Gel by Aroma Magic
I have a love and hate relationship with this product. Although I love the cooling sensation it provides, I am bummed over the fact that it does nothing to exfoliate the skin.
PROS
Comes in a user friendly package.
The design wins me over every time.
Has a very cooling sensation upon application.
Cleanses well and has a pleasant smell.
Suitable for all skin types.
CONS
Does nothing to exfoliate. (I tried all the possible methods and ways mentioned on the internet and the package, nothing worked.)