The Kronokare Polish the Blemish Face Scrub comes in a sturdy little tub. It claims to gently remove the dead cells and leave the skin smooth and rejuvenated.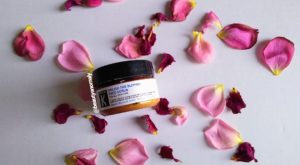 How to use:
After I am done cleansing I scoop out a little bit of the product and apply it on my damp skin. I gently exfoliate in a circular and upward motion. After I'm done I wash it away with cold water.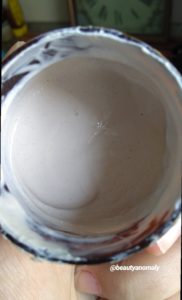 Benefits of the ingredients:
Kaolin clay – is known to reduce oil from the skin. It is a fine and light clay with natural absorbency properties
Glycerin- is used to treat oily skin conditions like acne, skin infections, wrinkles, and fine lines. It makes the skin moist, soft, and supple to the touch.
Ylang Ylang essential oil- it is antiseptic in nature and soothes skin irritations
Lavender essential oil- it is a miracle oil. It treats acne, sunburn, prevents wrinkles, and much more.
Neroli essential oil- it has rejuvenating and regenerating properties. It is also antiseptic, antibacterial, and anti-inflammatory making it ideal for people with skin irritations and oily acne-prone skin.
If you like reading about skincare, take a look at my articles.
The Review
Kronokare Polish The Blemish - Face Scrub
This scrubs away the dead skin cells along with the blackheads an whiteheads. It lasts for a long time and has a very strong fragrance.
PROS
Removes dead skin cell. Makes the skin smooth and supple.
Removes blackhead and whiteheads.
Cleans the face thoroughly.
Isn't harsh on skin.
Smells amazing.
Comes in a sturdy tub.
Sulphate, Mineral oil, Paraben, Silicon and Fragrance free.
This 50gm product will last you a good 5 to 6 months.
CONS
Not travel friendly.
Smell can be nauseating for sensitive nose.