The one thing that is a major pain for me is frizzy hair. As someone with curly hair, frizz comes as a complimentary gift. It is not only annoying but sometimes difficult to maintain. I've tried moisturizing shampoos, good conditioners. I've even switched to T-shirt drying and not aggressively rubbing my hair as if there's no tomorrow. And although these helped, sometimes the frizz still wins the battle. And that is when, these products, that I like to call Frizzy Hair Saviours come to play. They're all in a different price range, so you can find something of your preference and budget.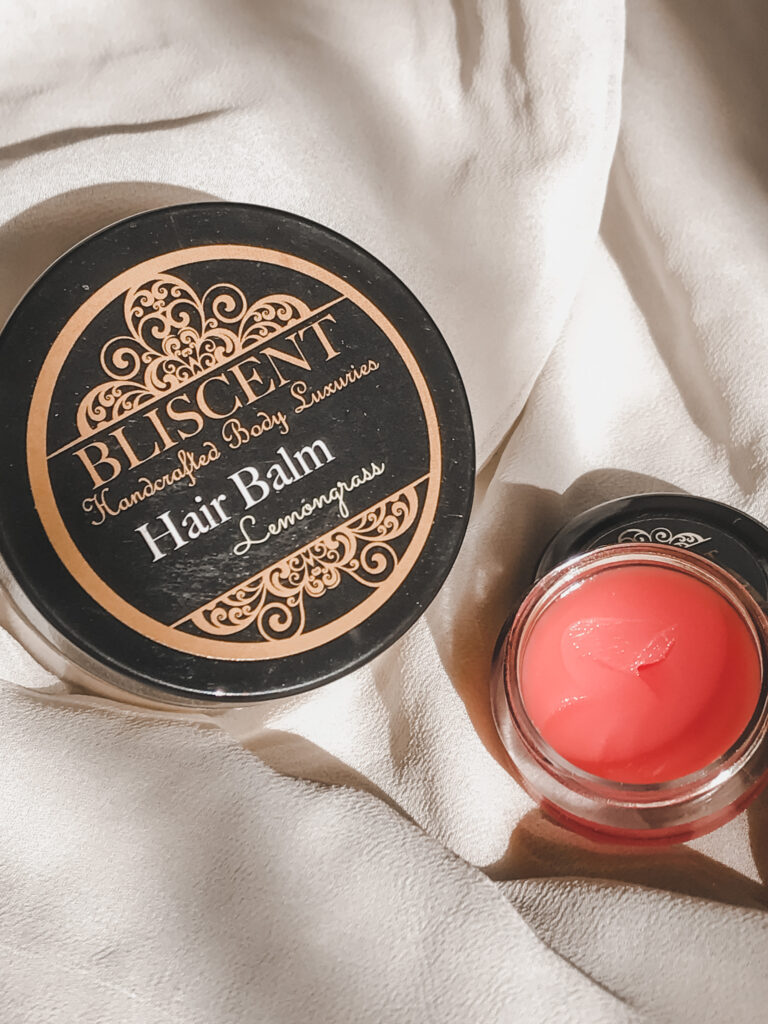 Bliscent Lemongrass Hair Balm
This is such a beautiful product. Made of Shea Butter, Castor Oil, Cocoa Butter and Grapeseed Oil. It gives the right amount of frizz control without the greasy, oily look. It helps control frizz and gives my hair a beautiful shine. Also tames baby / flyaway hair. The best part about it is the fact that this balm easily doubles up as hair oil.
My only issue with this is the fact that it has a strong lemongrass scent, which is almost unbearable. It also contains Essential Oils, which may trigger irritation in some.
Priced at only ₹350, you can find it on Bliscent (KHADIJA for 10% off) Amazon.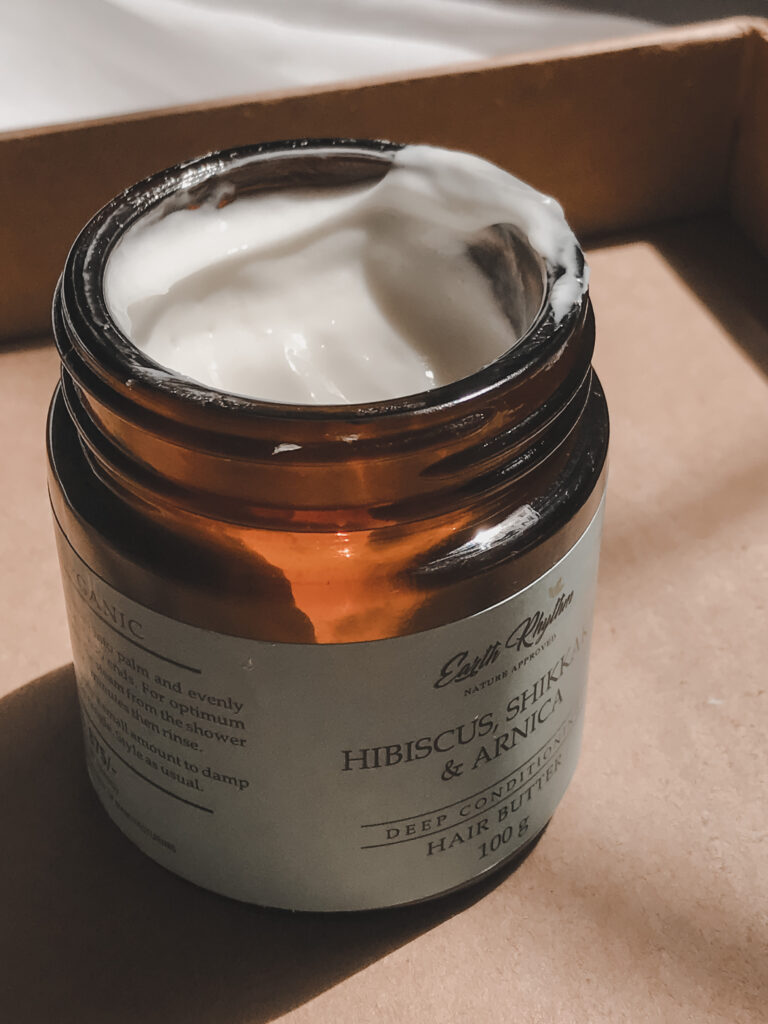 Earth Rhythm Hibiscus, Shikakai and Arnica Hair Butter
I can go on and on about this product. I have been in love with it from the first use. It has a subtle scent, which is my absolute favourite. Not only does it control my frizz, but also help my curl pop. It makes my hair soft and manageable. I sometimes like to use it as a mask before shampoo. It provides a cooling sensation and also helps reduce dandruff.
Although it claims to help with hair fall, I don't see any improvement regarding that.
Priced at only ₹649 you can find it on Earth Rhythm (KHADIJA for 10% off) Vanity Wagon (KHADIJA for 20% off)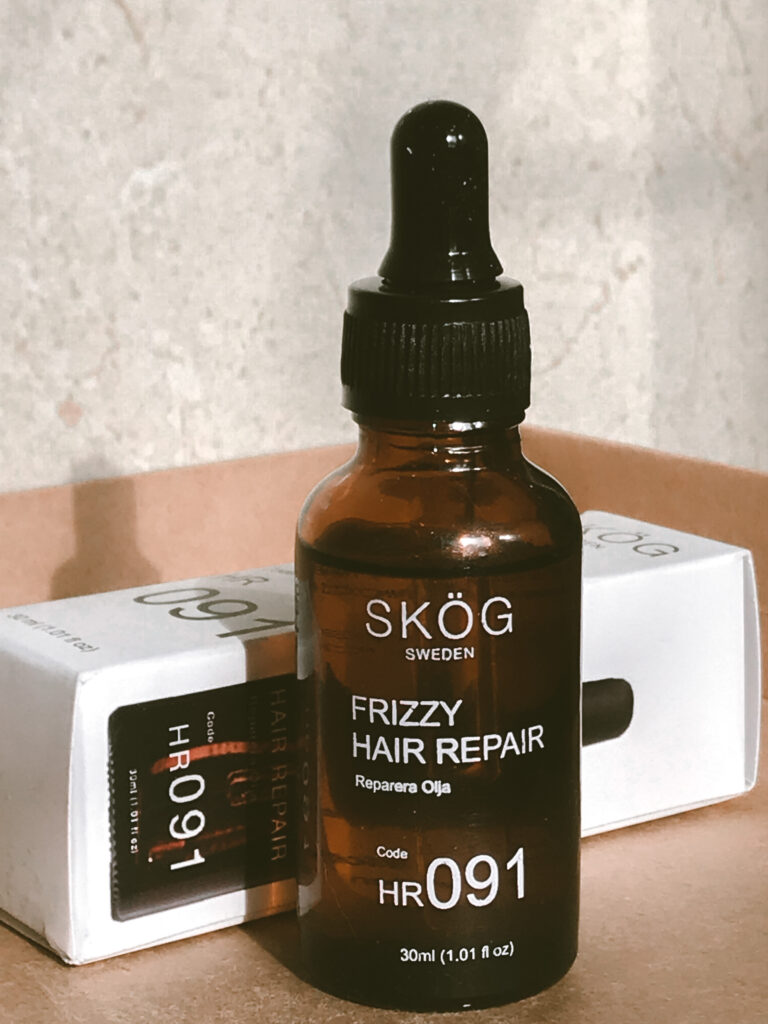 Skog Frizzy Hair Repair
If you follow me on Instagram, you know that I do not shut up about this product. Although a little heavy on the pocket, it works like a charm and delivers. You don't require too much of it to begin with. It is an oil blend, keeps frizz away, makes hair manageable and does not feel greasy. It instead works with making hair look softer and shinier. You can use it on damp hair and dry hair. Post shampoo, take few drops of 3-5 and spread it throughout your hair strands. That's it.
Priced at ₹1015 you can find it on Skog (KHADIJA for 10% off) Vanity Wagon (KHADIJA for 20% off) Sublime Life (KHADIJA10 for 10% off)
Satin Pillow Cases
You've probably already heard about how good silk cases are for hair and skin. Now as someone who has a cruelty free vanity, silk is something I cannot use. Thus these satin covers come handy. They work in reducing the frizz and also are convenient to wash and dry.
These are the ones that I use and they're absolutely gorgeous.
This concludes my 3 Frizzy Hair Saviours. I have used and loved all of them equally. I hope you enjoyed reading this article. Read more about hair care here.