A month ago Flawsome gifted me their Wild Banana hair mask and Dense Intense hair mask to try out. Flawsome is an Indian brand whose aim is to celebrate flaws rather than hide it. It is also cruelty-free, vegetarian, ethical, and inclusive.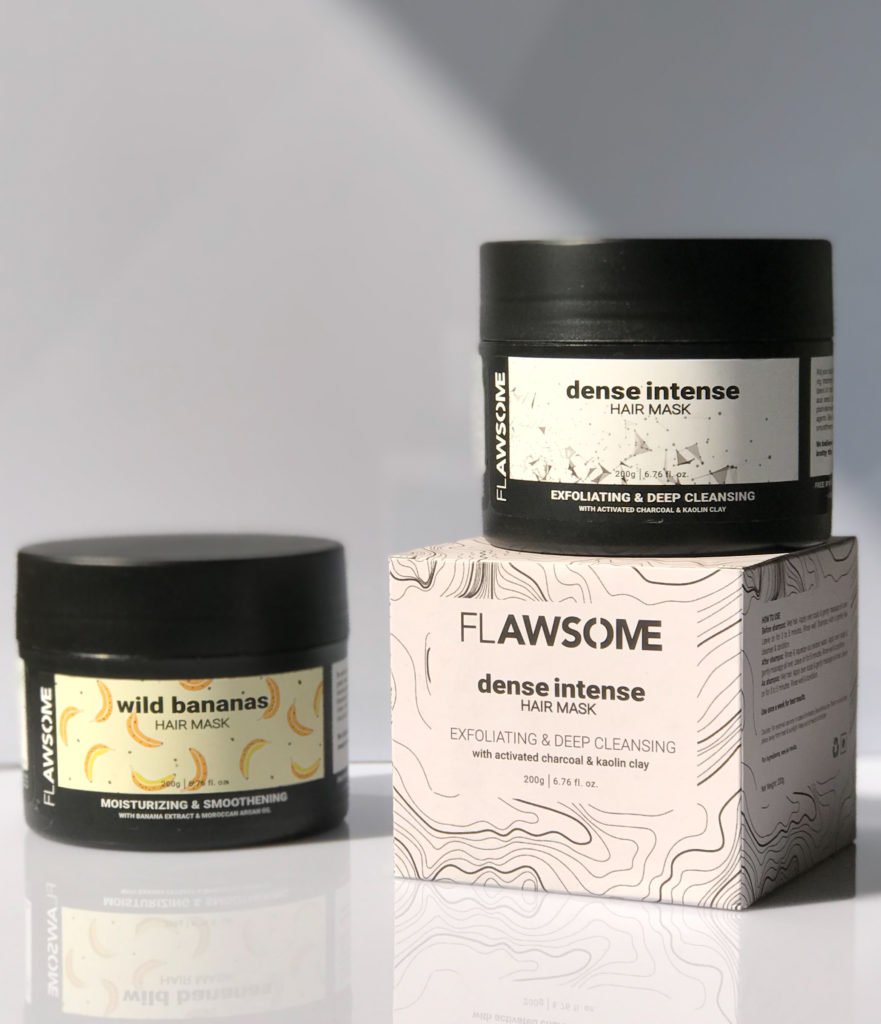 My Thoughts
Infused with Banana Extracts, Moroccan Argan Oil, Jojoba Oil, Coconut Oil, Keratin, and Shea Butter. Banana Extracts aims at moisturizing and softening the hair, it also prevents split ends and breakage. Moroccan Argan Oil makes hair softer, shinier, and also controls split end.
This hair mask tames the frizz and makes hair manageable. My hair is softer and manageable. The best part is that it doesn't weigh my hair down, instead, my hair is more bouncy. Since I don't suffer from split ends, I can't comment on how well it works for that. It has a strong banana fragrance, almost like a banana chewing gum.
The mask has a great slip. It can also be used as a pre-shampoo treatment. Best suited for dry, frizzy hair. But if you've extremely dry hair, you might need a conditioner first.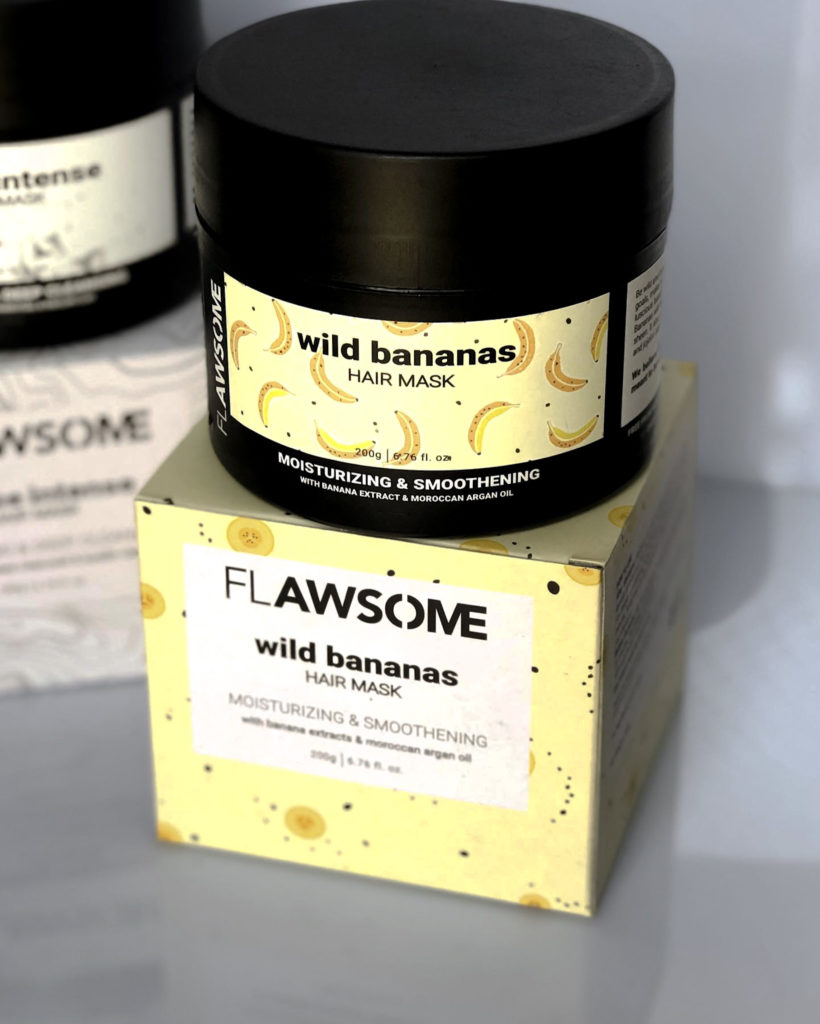 Infused with Activated Charcoal, Kaolin Clay, Shea Butter, Acai Berry Powder, Coconut Oil, and Ginger Extract. It is best suited for flaky, itchy, greasy and dandruff prone hair.
The mask has exfoliating granules, making it a great hair scrub. Activated Charcoal is well known for its deep cleansing properties and Kaolin Clay exfoliates scalp without drying. It also has an extremely strong fragrance, so if you're sensitive to smell you may not like it.
As a mask, it does a great job in making the hair soft, bouncy and clean. The best part about this mask is the fact that it can be used as a shampoo, conditioner and hair mask.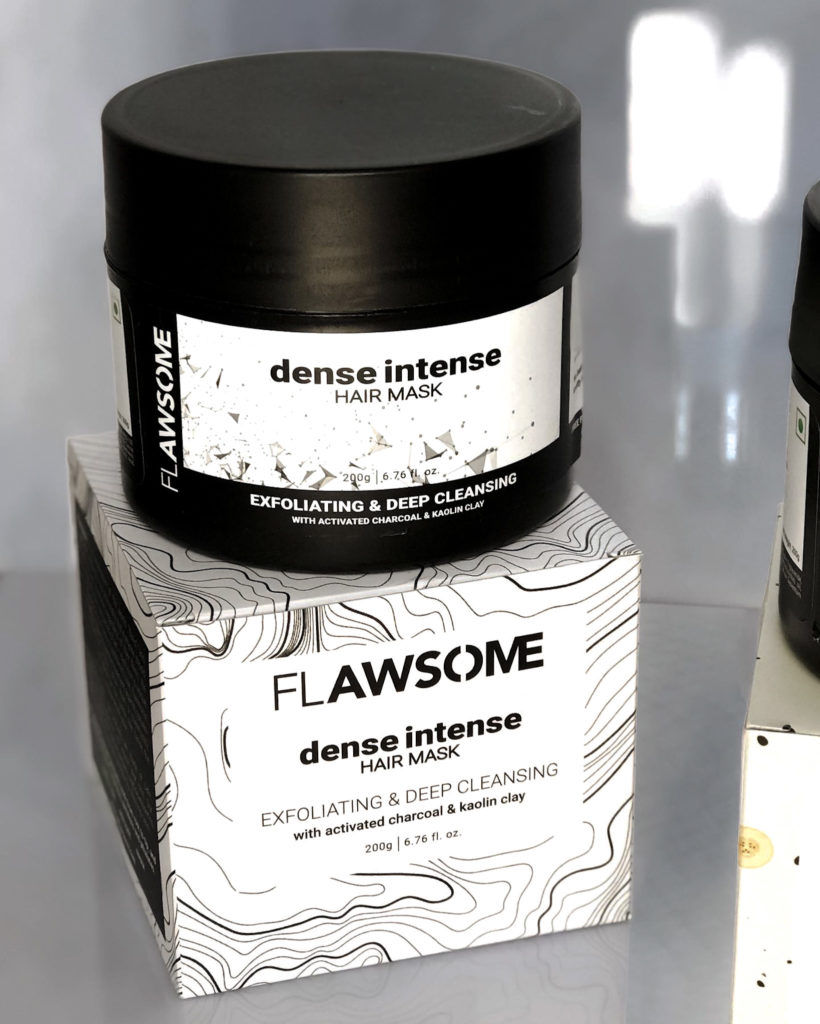 Would I recommend Flawsome Wild Banana & Dense Intense Hair Mask?
Yes, definitely. I loved both the masks. The packaging is top-notch and even the quantity is great. Its made my hair so much softer and manageable. They also have a variety of hair masks to suit your hair type. Both Flawsome Wild Banana & Dense Intense Hair Mask changed my dull, lifeless hair and I am so happy to finally find haircare that suits.
If you like reading about hair care, check out few of my articles.
*Although the products the gifted, all thoughts are mine and unbiased.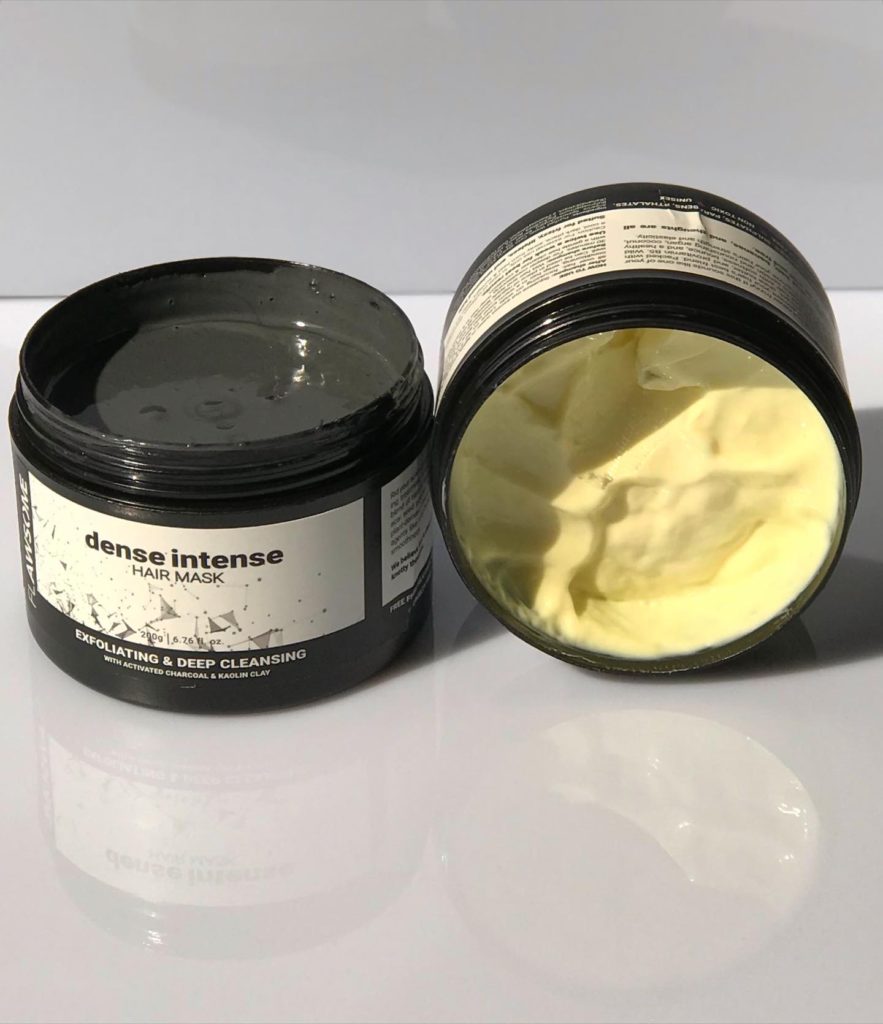 The Review
Flawsome
If you are looking for hair care that makes your hair manageable, soft, bouncy and at the same time gets rid of dry, flaky scalp. You must check these two out.
PROS
Makes hair soft and bouncy
Untangles and makes hair manageable
Comes in a user friendly tub and has great quantity
CONS
Has a very strong fragrance