I must be hunting a bright coloured eye shadow forever now. I am not someone that wears eye shadows on a daily basis. Even on days that I do wear makeup, I keep it simple. I didn't want to put in over 1000 rs on a palette that I might not use much. So when I saw Swiss Beauty MultiColor Palette on Amazon I knew I had to get it. And the best part was that it retailed for only 199 rs.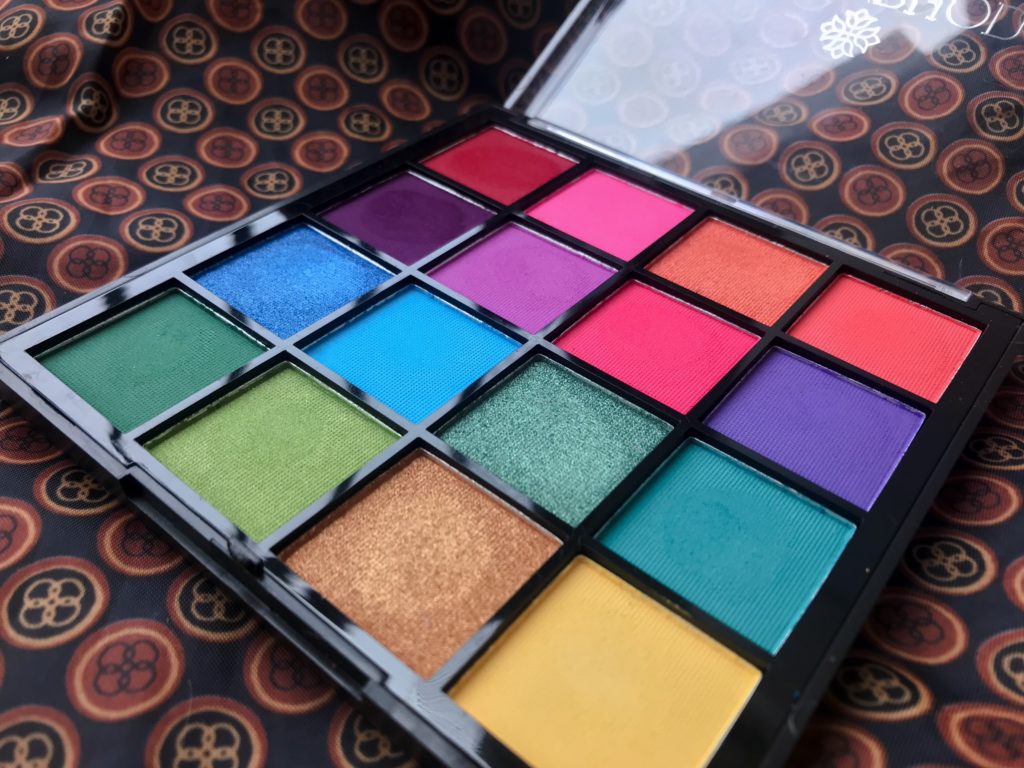 Now I know this has worked for certain people, but I seem to not make it work. I have tried priming my lids with a lighter shade concealer, but even then the colours look the same. It also has a strong talc fragrance, so that can throw off for a lot of people.
Most colours look the same on the lids, however, I love the shimmers. Some of the colours look pretty but you have to pack them in really well. The more you lend the lighter the pigmentation.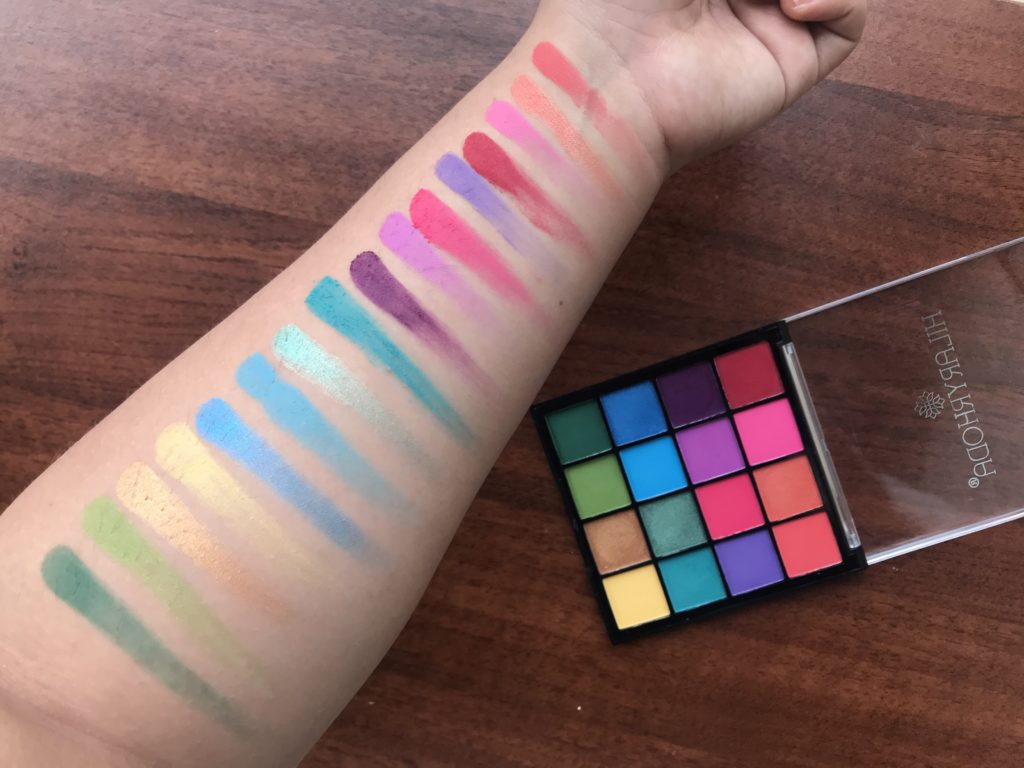 Would I recommend the Swiss Beauty MultiColor Palette?
It was extremely disappointing to see that the pay off on the lids. The swatches turned out well and I was hoping that it would do the same on the lids, but it did not. However, the shimmers are decent and can be worked with easily. I personally would not go for it, even if it's for practice, because you won't be able to get the technique right.
With this, I would love to conclude my review on the Swiss Beauty MultiColor Eyeshadow Palette. If you would love to read more about makeup, here is a compilation of Cruelty-Free Makeup under 1000 Rs.
The Review
Swiss Beauty Hilary Rhoda Multi Color Eye shadow Palette
Although the colours and price point seem tempting it was a bummer that this palette was a complete fail.
PROS
Great color options
Shimmers work faultlessly
Affordable
CONS
The shades are chalky
Causes fall outs
Some colors look different on the pan but similar once blended on the lids