As someone who does not like wearing foundation, there are occasions that call for it. Having oily, acne-prone skin, I tend to stay away from makeup altogether. It is just a personal preference. Nykaa SkinShield Foundation is marketed for controlling oil and providing deep hydration among others. Which intrigued me a lot.
SkinShield claims to be anti-pollution, however, I am not certain about that factor, yet. This retails for 799 for 30ml and comes in 15 shades, for most undertones. My shade is Very Vanilla, and it suits me well. For reference, I am NC25 in MAC and 128 Warm Nude in FitME.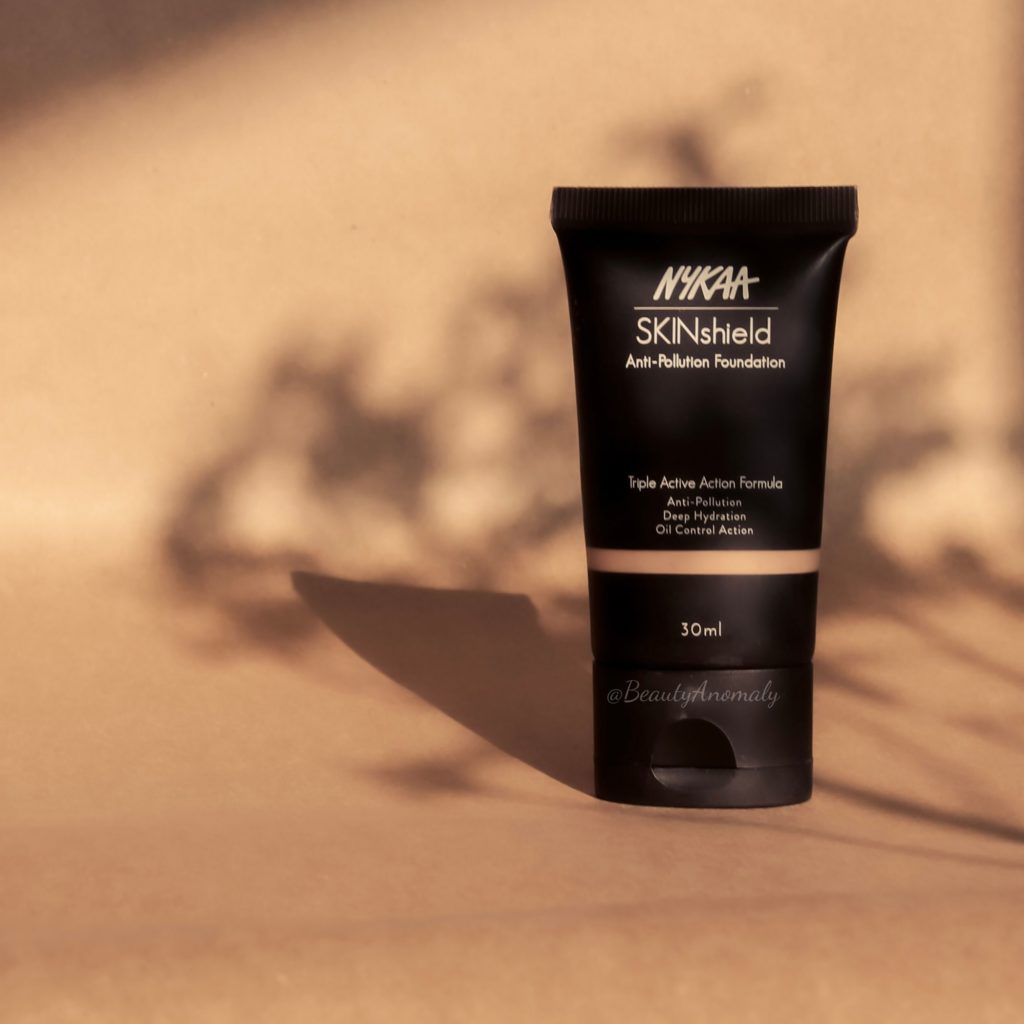 A few things to remember while choosing a foundation is that it must match your skin tone and undertones. Secondly, choose a foundation based on coverage. For example, do you want a heavy-duty foundation that covers everything, or do you need a light-medium coverage that you could use daily? And lastly, choose a foundation based on your skin type. If you have oily skin, you want to opt for a matte finish, and if you have dry skin, go for dewy. One more thing you should keep in mind is changing the foundation based on seasons. heat suits you ins summers might not necessarily suit you in winters.
My thoughts
This is definitely something I reach out to whenever I wear makeup. It is lightweight and covers up decently. I don't like full coverage, so this works well for me. What I don't like about this foundation is the fact that it does not control oil. I have to powder it every 3-4 hours. It lasts for a good 6-7 hours, so that is great. This is perfect for beginners.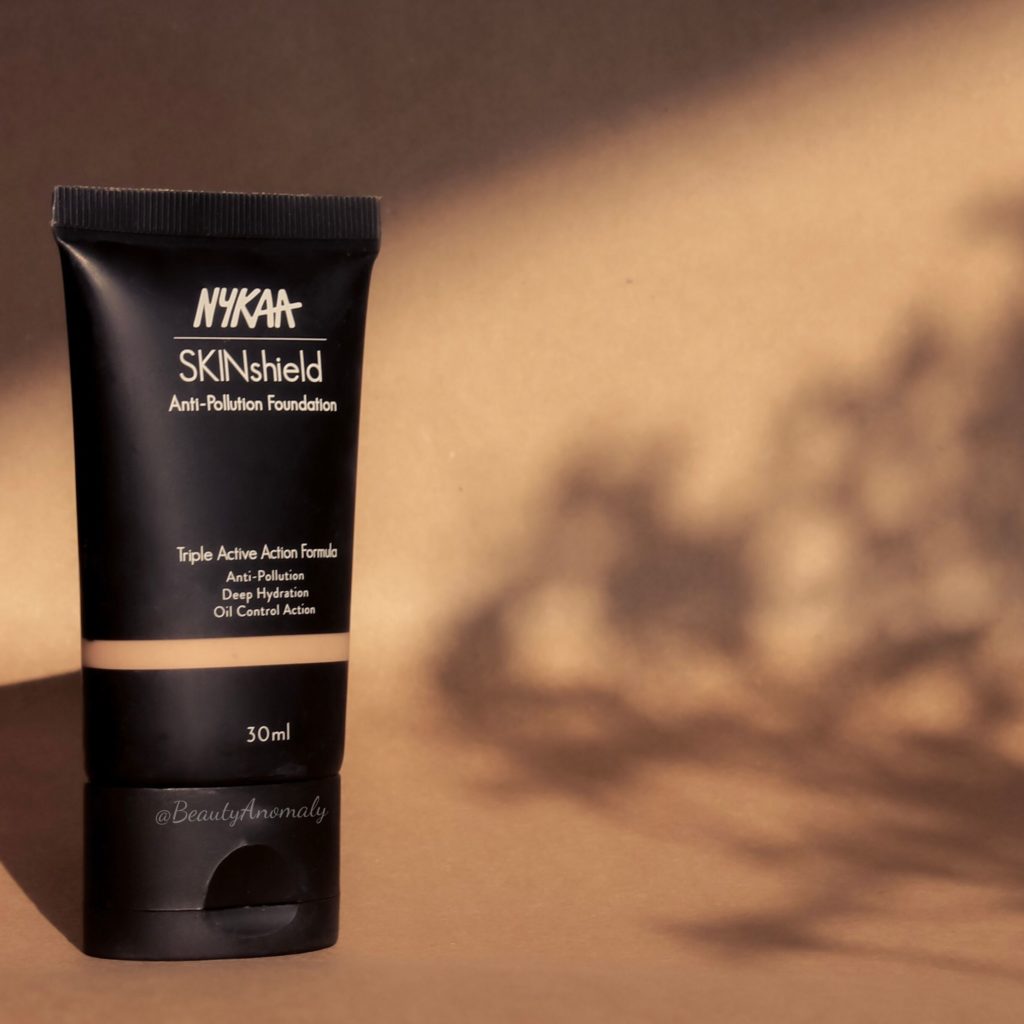 Yes. The Nykaa SkinShield Foundation is extremely lightweight, does not feel cakey and blends really well. It also has a light to medium coverage, which is something I like. The foundation feels like a second skin. It does not feel heavy at all. The best part is that it does not cause breakouts. Usually, foundations break me out, which is also part of why I like to stay away from them.
The Review
Nykaa SkinShield Foundation
Nykaa SkinShield Foundation is a lightweight, light to medium coverage, suitable for Indian skin type. It comes in 15 shades and covers most undertones. The foundation is blendable, does not feel cakey and is extremely light on the skin.
PROS
Lightweight
Blends easily
Lasts for 6-7 hours easily
Does not feel cakey
User friendly and hygienic packaging
Affordable and easily available
CONS
Does not tighten pores
Does not control oil
Could feature more shades