I own a lot of lipsticks and it's not even funny anymore. But instead of using the lipsticks I already own, I still decide to go ahead and get some more. G9Skin is a Korean-based company that deals with skincare, makeup, body, and hair.
I am beyond obsessed with their packaging. It is rose gold, opens with a click, and is just plain gorgeous. It feels sturdy and luxurious at the same time, and it also manages to look pretty on the vanity and on the lips.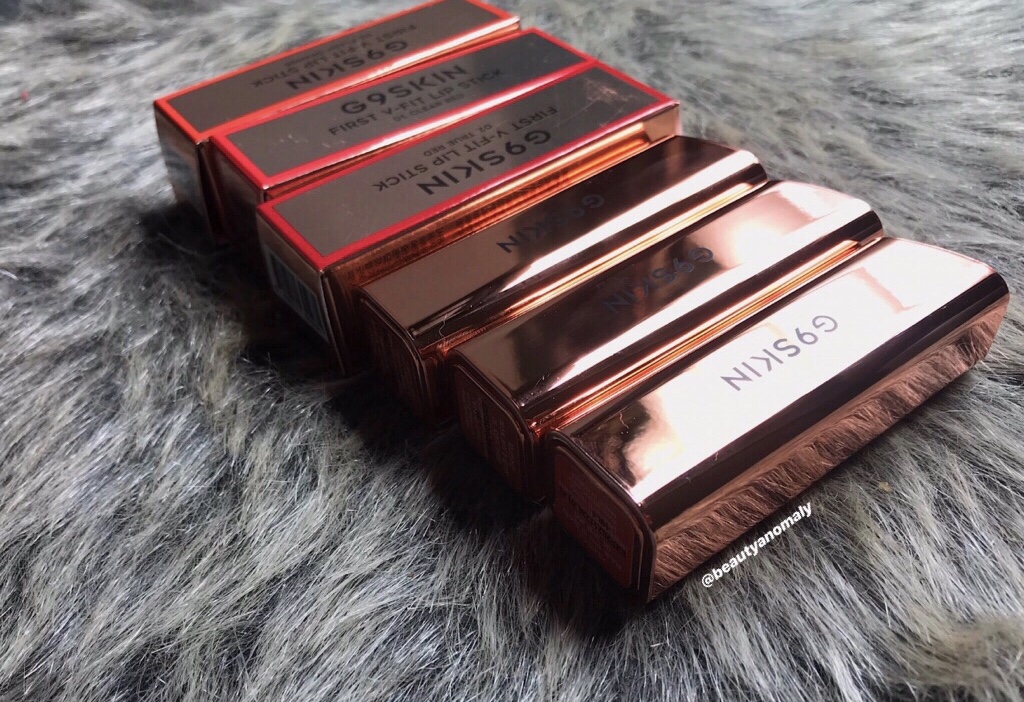 The G9Skin V-Fit lipsticks come in 6 shades, 3 from the red family and 3 from the nudes. My personal favorite has to be 02- True Red, 05- Orange Brown, and 06- Rich Brick.
These lipsticks have a semi matte texture, and have a great color payoff with a single swipe. The nudes have a much creamier consistency and are easier to work with.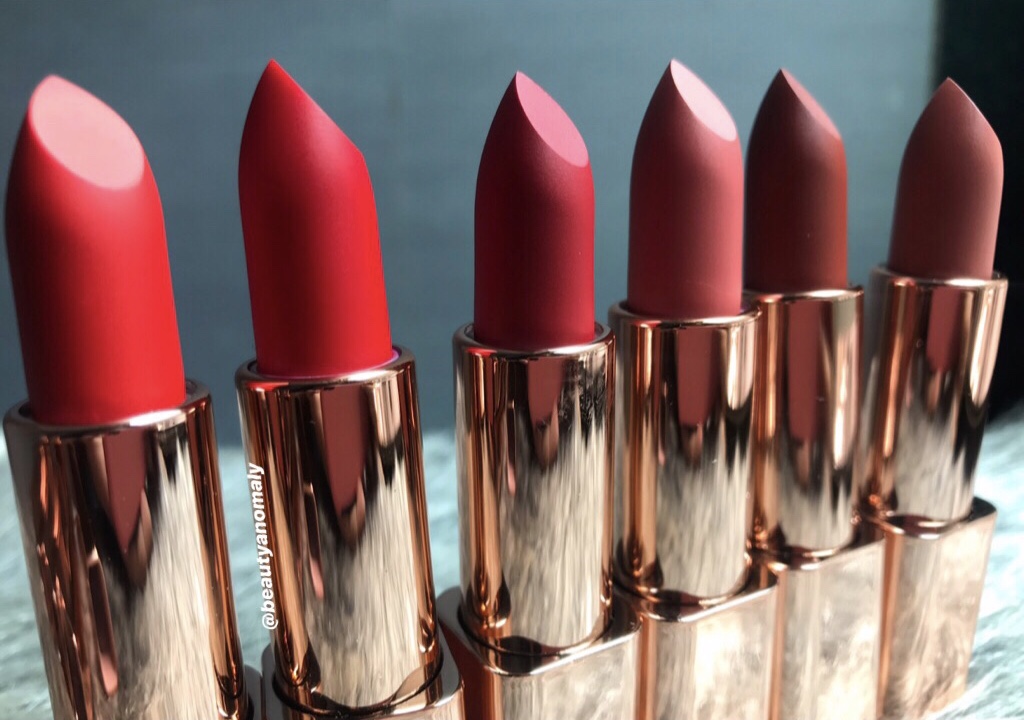 Swatches: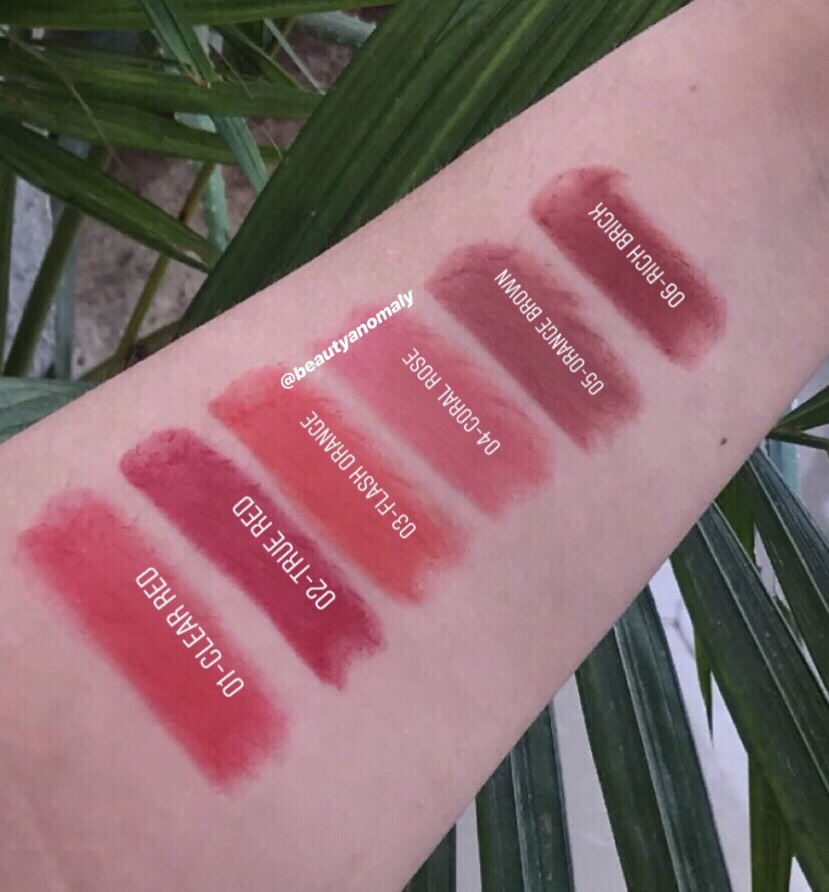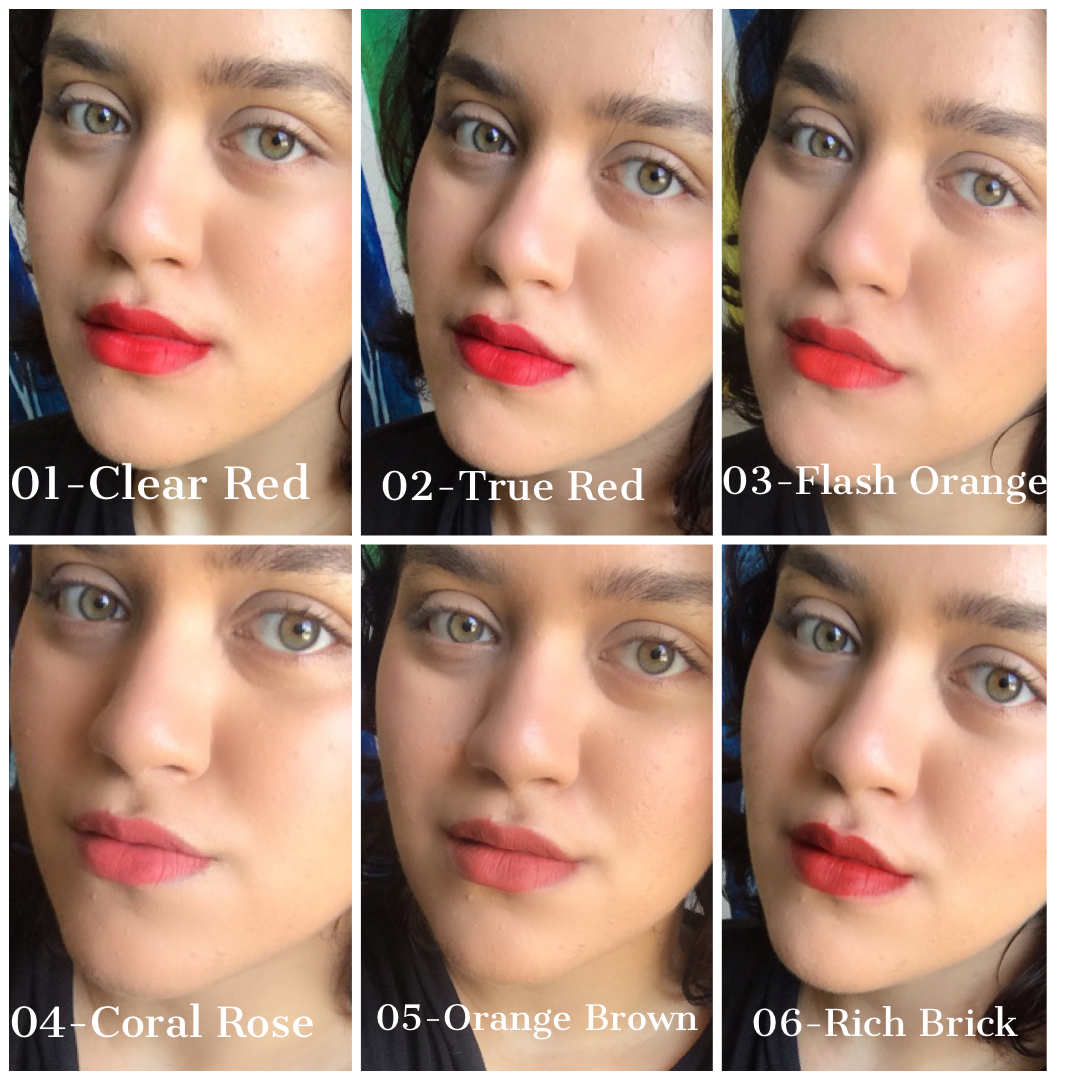 In the first impression, they have fared very well. Shade 01-Clear Red stains, although the stain is a pretty pink that looks natural on the lips. But the rest are true to their color and do not stain.
If you wish to buy any G9Skin products, I highly recommend Yesstyle. Use code KHADIJA for an additional discounts.
The Review
G9Skin First V-Fit Lipstick
These lipsticks are beautiful. They glide on easily and are super comfortable on the lip. Chcek them out on YesStyle and use code KHADIJA for additional discounts.
PROS
Easy to apply
Dries matte but does not tug on the lips
Sleek packaging
Creamy consistency and easy color pay off
CONS
Shade 01-Clear Red stains