Cetaphil has been in the skincare business, especially for the sensitive skin type, for quite a long time now. Cetaphil claims, "They clean without stripping. Moisturize without clogging." Read on to know how Cetaphil Gentle Skin Cleanser fared out for me.
My skin type is combination oily, and although I don't have sensitive skin I do suffer from clogged pores. And being from the oily skin family, its a tad bit difficult for me to stick to moisturizers. I always end up feeling greasy and want to instantly wash my face. Now when this said that it'll moisturize without clogging, I was intrigued.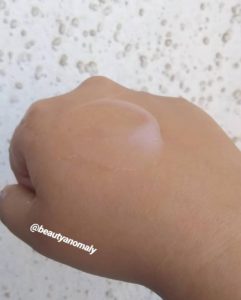 Would I recommend Cetaphil Gentle Skin Cleanser?
It an excellent choice for people with sensitive skin types. It cleanses well and is chemical-free, however, I don't see myself going and restocking it, to be honest. If you have a sensitive skin type and nothing else suits, you can buy the smaller pack and give it a try. *EDIT: Cetaphil is not Cruelty-Free and hence I have discontinued using them.
An alternative to this face wash is Dr. Sheth's Basic Brightening Daily Cleanser (Use code KHADIJA for 30% off), Matcha+Hemp Ritual Face Cleanser (Use code BEAUTYANOMALY for 20% off). Both the cleansers provide hydration and do not make your face feel dry post-wash. They don't clog pores and gently clean the skin.
If you like reading about skincare, take a look at my articles.
The Review
Cetaphil Gentle Skin Cleanser
It does not lather up and I believe that is due to the fact that it does not include any SLS in it, which is a huge deal breaker because we don't want to damage our skin's barrier. I've enjoyed that despite being lightweight, it still manages to clean well.
PROS
Cleanses really well.
Does not strip off and/or cause drying.
Very mild on the skin.
Won't cause irritation even for extremely sensitive skin type.
CONS
I like my products with some fragrance in it, and this one does not have it.