We are all guilty of hoarding up skincare, haircare, makeup in the name of "Sale" or "I will need it". The list never ceases to exist. While the major impact is our bank balance, we also contribute to leaving behind a LARGE carbon footprint. How did this start and how do I stop impulse purchases?
No one in their right mind needs 5 cleansers or foundations. But we still have them. Maybe not 5, but definitely more than 1. The amount of plastic waste that we generate is crazy. Let's not forget the amount of animal abuse too (if we're still using brands that aren't cruelty-free)
I have had my fair share of hoarding. As someone who is into blogging, I have way more than I should. Most of the time I am purchasing these with my money (shoutout to nano influencers out there). Which resulted in me wasting A BUNCH OF MONEY. What did I do to overcome this insane habit of wanting to purchase every new launch or every good deal? Simply followed these golden words by one Rizwan Memon. "If it went up on sale, it'll come again" and truer words have never been spoken.
If it went up on sale, it'll come again

Rizwan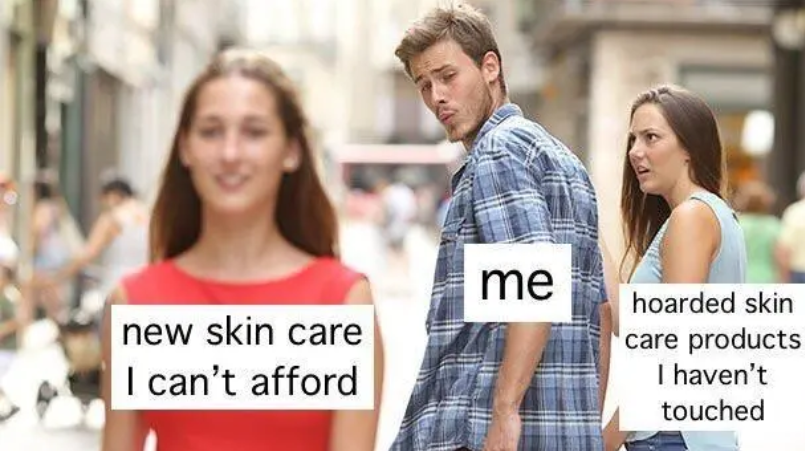 Most of the time I would tell myself "Hey this is on 50% off it'll never come back" and SOLD. Or "Hey this brand never goes on sale, so here's a 10% I shouldn't miss" SOLD. Therefore, I am left with a bunch of products that I'm unable to use. But the brands are still coming with sales and new launches.
The impulse buy is a tragedy. Often times we have zero control over ourselves. However, these few habits helped me curb my impulsive buys. And I have fruitfully been on a no buy since the past few months.
How To Stop Impulse Purchases?
Tip 1: Don't let sales dictate your choices.
Like my good friend once said, if it goes up on sale, it'll come again. So that foundation you've been eyeing for a long time, yep, it's going to come back again.
Tip 2: Create a spreadsheet of products you already own.
I was quite baffled when I did this. I had 7 cleansers on me, and one face. (WHAT WAS I THINKING?) It'll help you monitor things that you really need. And things that you have too many backups of.
Tip 3: Disable shopping notifications, everywhere.
Half the time I was tempted to make a purchase was because a certain page told me "THERE'S A SALE" and that's all it took.
Tip 4: Sort out your expenses.
Tip 5: Take your time. Switch to conscious brands, and learn that you don't need so many products.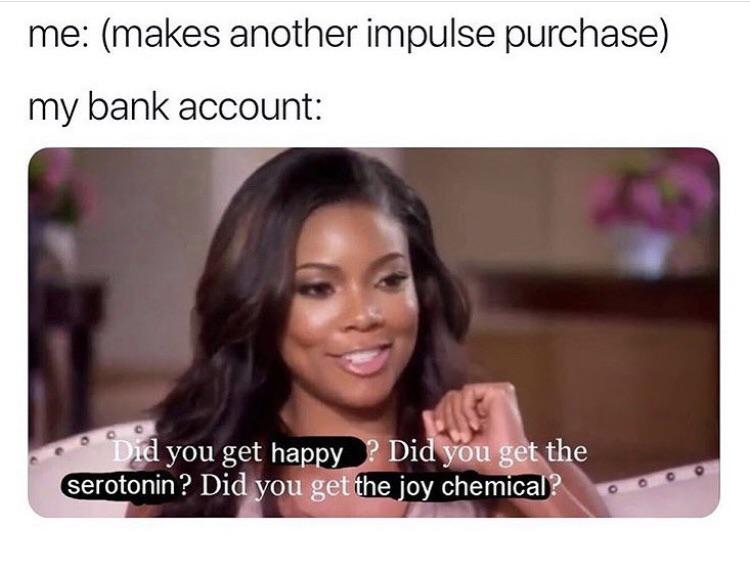 That's all. Honestly, the 3 tips are all you need. Controlling your impulsive shopping might take some time. Just remember to shop consciously. The beauty industry is at an all-time high. There will always be new launches, better deals. Wait for it. Only buy things when you absolutely need them. I really hope this article helps you.
If you would like to read more of my blogs, click here. You can find me on Instagram as well.