This has been long-awaited. It was only early on this year I came across Herbalicious. Some of their products like Maharani Hair Oil, Eyelash Growth Oil, Gold Dust Skin Tonic are a cult favourite among their customers. And for good reasons. I have tried the Maharani Hair Oil and Eyelash Growth Oil, and the results have been quite spectacular. Review on both is on my Instagram, should you be interested.
My Thoughts on Herbalicious Deep Clean & Polishing Face Scrub
Although this is a face scrub, I prefer to use it as a body scrub. Ideally, pre and post-shave / wax. I like to use it a day or two before my hair removal session, or after. Not only does it make my skin insanely soft, but it also prevents ingrown hair. The scrub is quite easy to use. All you have to do is make a thick paste with a medium of your choice (rose water/water/aloe vera gel etc). Scrub it in a gentle, circular stroke. Leave it on for 5-10 minutes, or until it reaches the pre-dry state. Then wash it off with lukewarm water. You will notice soft and even-toned skin after use. The scrub isn't harsh, however, it can be for your facial skin.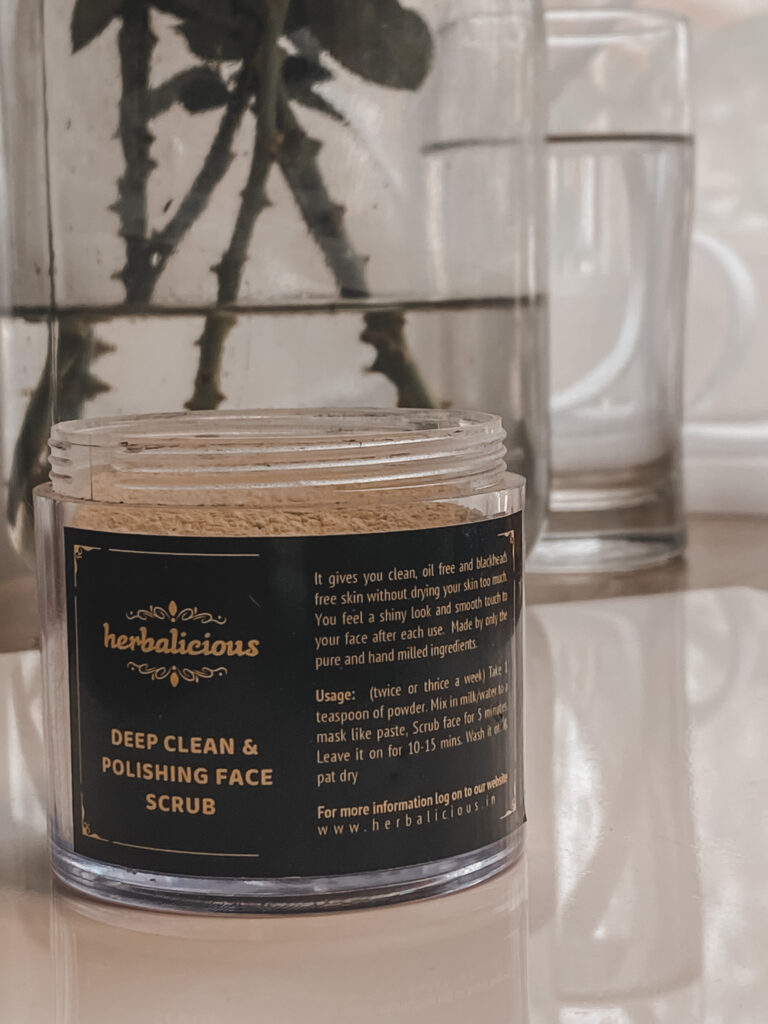 Would I recommend it?
As a body scrub, it delivers. I find it quite affordable as well. It is priced at INR 400 only. Since you only must use it once a week. My only issue, and a major one, is that the product is labelled as Whitening Scrub on Herbalicious's website. As someone who opposes the notion of skin lightening, I deviate a little from this product. And just for that reason alone, I don't see myself recommending or talking much about it. I would also appreciate it if all their products came properly labelled. Mentioning Full INCI List, Expiry Dates, Manufacturing Dates, MRP, Period After Opening, are something all brands should follow.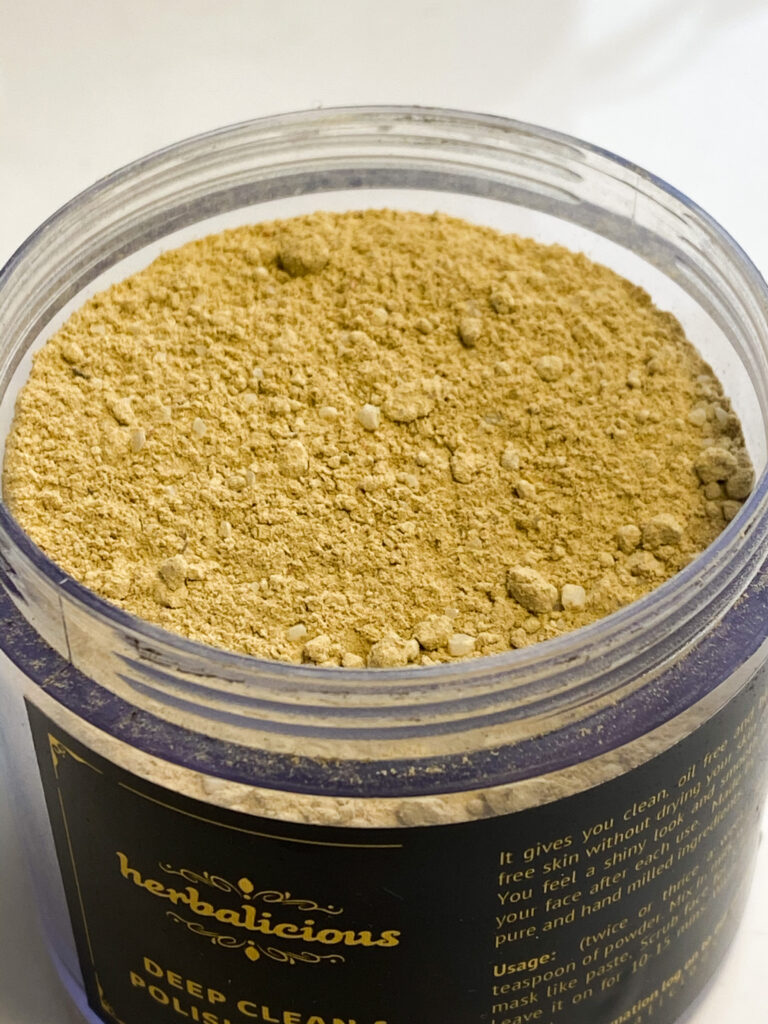 A Brief on Maharani Hair Oil and Eyelash Growth Oil:
Let me talk in brief about Herbalicious Maharani Hair Oil and the Eyelash Growth Oil. The growth Oil has worked exponentially well for me. I started seeing results, and it hasn't plateaued yet. The oil does not sting my eye. It has boosted hair growth for both my eyelashes and eyebrows. You can see before and after images here.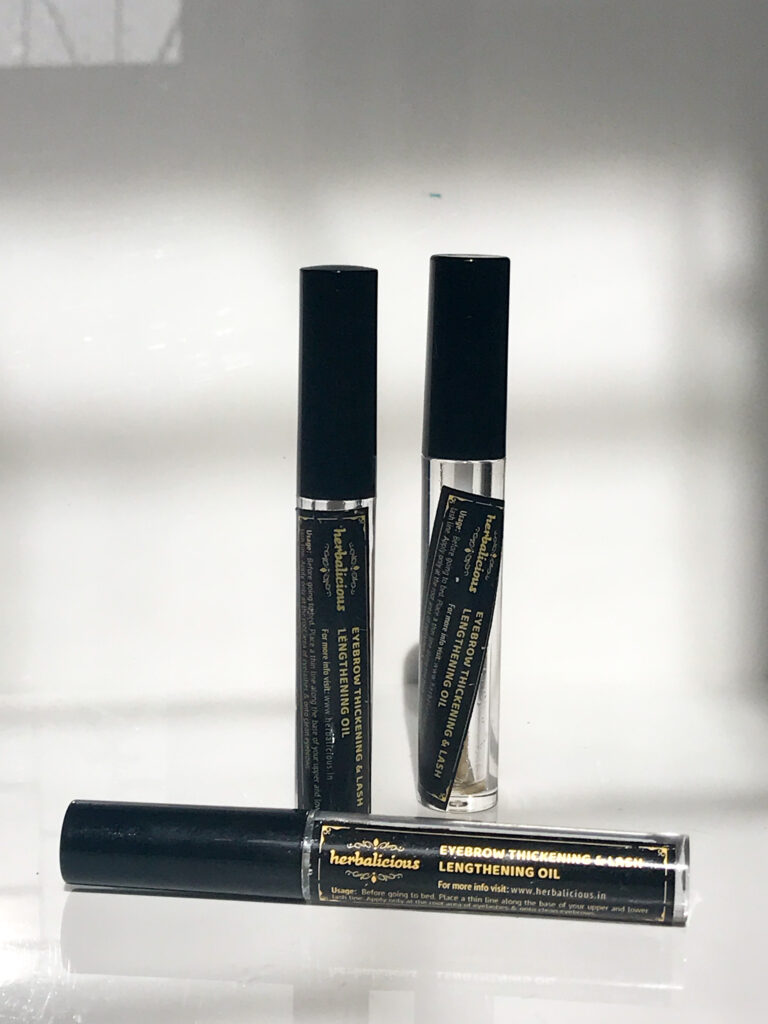 Maharani Hair Oil, although the base oil is coconut, it did not break me out. Or give me insane itch on the scalp. The oil has made my hair soft and manageable; it makes your hair voluminous. It can also help with dandruff to an extent. Watch more on this here.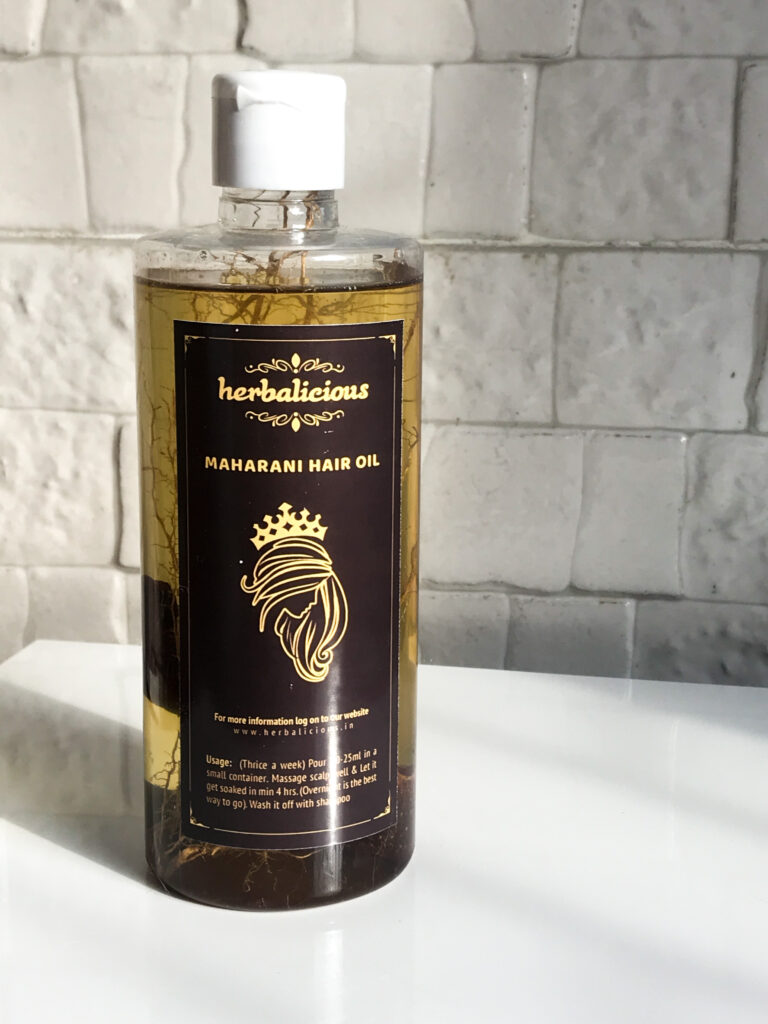 To read more about skincare, haircare, beauty click here.
The Review
Deep Clean & Polishing Face Scrub
A good body scrub that softens, exfoliates and gives a glow to the skin. Easy to use and does not irritate the skin. However, labels / promote skin whitening.
PROS
Exfoliates and softens skin
Easy to use and prevents ingrown hair
Customizable
Affordable
CONS
Promotes skin whitening
Does not label product correctly