Conscious Chemist is an Indian skincare brand that produces quality products. Their products suit all skin types. Find Conscious Chemist discount coupon below.
Discount Coupon Code
BEAUTYANOMALY for 20% off.
No minimum cart value and
can be used multiple times.
My favourites from Conscious Chemist are Ritual Face Cleanser, Indulge Facial Cream, and Clarifying Body Cleanser. I have oily skin with acne and this works great for me.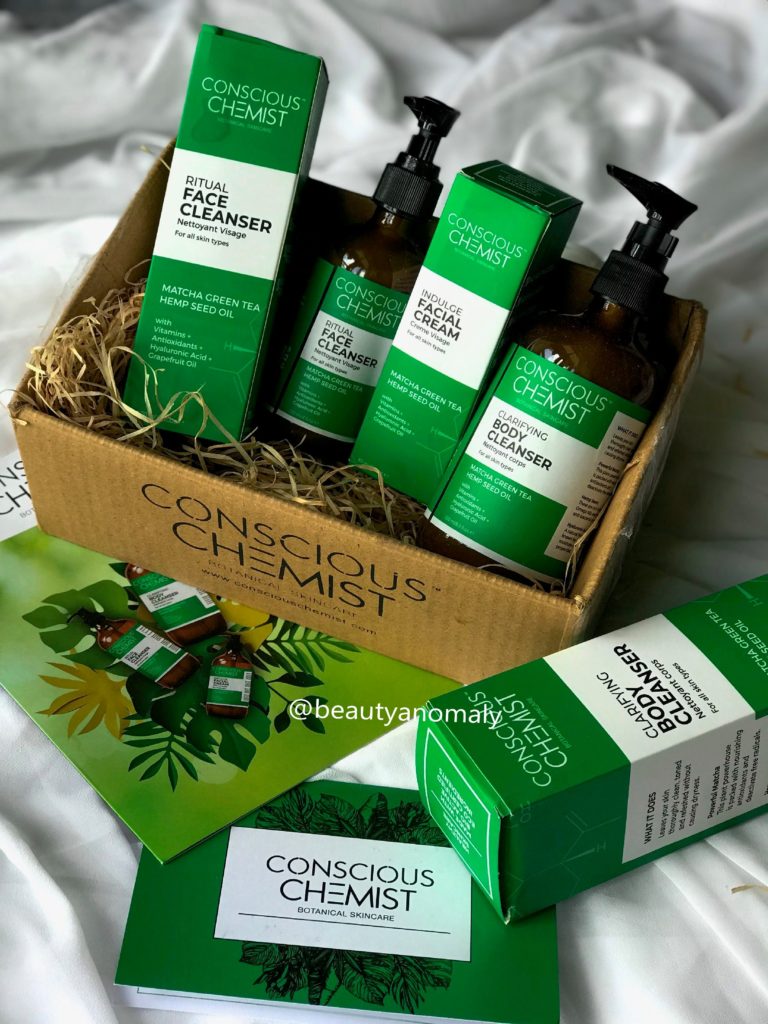 Conscious Chemist Product Detail:
Ritual Face Cleanser:
Rich in hemp and hyaluronic acid, this cleanser keeps my face hydrated, nourished, and at the same time helped combat my acne to an extent. The best part about it is the fact that it does not leave my face dry after use. The cleanser has a cloudy gel-like consistency and has a slight citrus fragrance to it.
Indulge Facial Cream:
My first use with this particular product wasn't fun because it took my skin a while to get it absorbed and eventually led to me feeling greasy. The trick is to use lesser than what you'd normally use and it works like a charm. It gets absorbed real quick, does not feel greasy, and has a very subtle scent to it.
Clarifying Body Cleanser:
This cleanser is a godsend, to be honest. I am someone that does not particularly like using lotions, mostly because all of them make me feel sticky and uncomfortable. And it definitely takes a toll as normal cleansers strip off dirt, grime, and natural oil leaving the skin dehydrated and dry.
Conscious Chemist Discount Coupon: BEAUTYANOMALY
To read my review on Conscious Chemist's click here.