Earth Rhythm is an Indian Beauty brand creating some amazing formulations. They are well known for their cleansing balms, shampoo bars among others. If you'd like to save some coins find the Earth Rhythm's Discount Coupon below.
Discount Coupon Code
KHADIJA for 10% off.
No minimum cart value and you
can use it multiple times.
My favorite from Earth Rhythm is their Matcha Green Tea Cleansing Balm and Hibiscus Arnica Hair Butter.
Earth Rhythm's Product Details:
Matcha Green Tea Cleansing Balm This is my first cleansing balm and I was not sure what to expect. I am used to cleansing oils in general and prefer them. When I first used this balm, I was surprised at how well it emulsifies. Upon regular use, I noticed that it cleanses my skin without stripping it. It also effectively removes makeup. My skin is softer, blemish-free and overall smooth and healthy. This is a definite purchase in my opinion.
Hibiscus Arnica Hair Butter I love this hair butter. It has a subtle coconut water like scent. It is lightweight, does not weigh my hair down. My curls pop better every time I use it. And I have noticed my hair look frizz free, soft and much more manageable. The best part is how easy it is to use. On most days I use it post shower when my hair is slightly damp. I've also noticed that it does not make my greasy at all. If you have curly hair, you might want to consider this hair butter.
Now these are the two products from Earth Rhythm that I have used and thoroughly enjoyed. Also to give a background, I have oily skin which of prone to acne and sensitive. And curly hair which is dry and damaged, from excessive colouring and treatment. Normally hair products don't suit me. They either weight my hair down or make it drier. Don't forget to use the Earth Rhythm's Discount Coupon for 10% off on your orders
Earth Rhythms's Discount Coupon : KHADIJA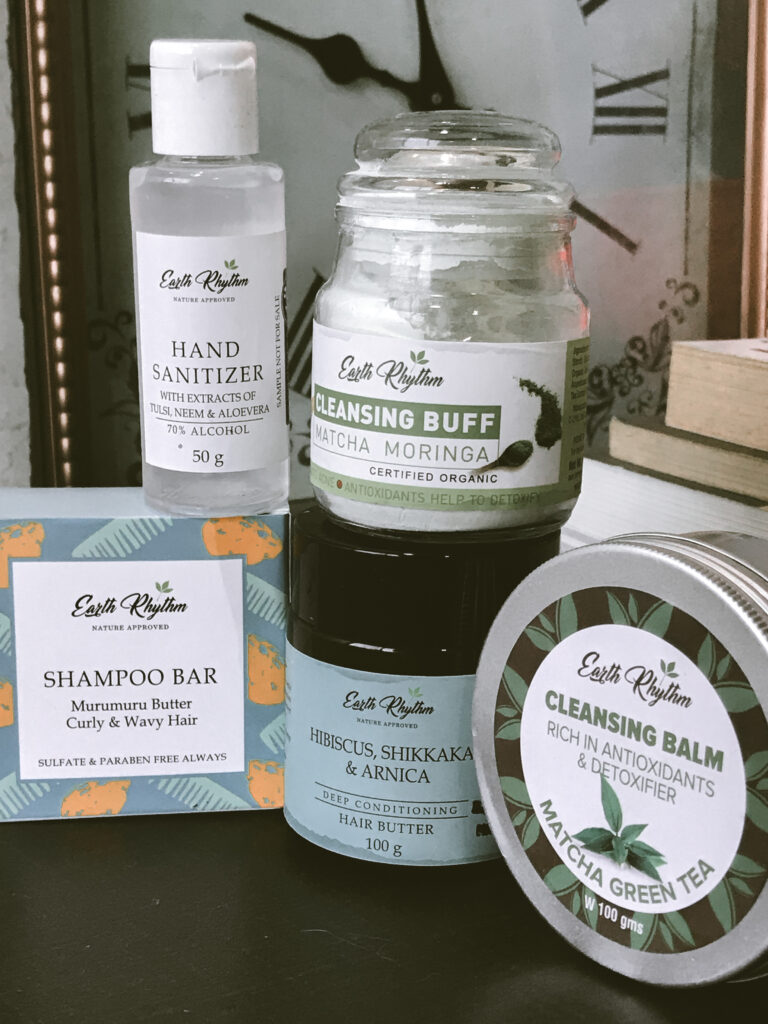 Read more about my articles on Skincare, Haircare and beauty here. You can also find me on Instagram wherein I provide bite-sized content.